The Aldershot Town Supporters Club will be working in partnership with The Shots Foundation to raise awareness for Autism throughout the month of April.
This is due to April being Autism Awareness Month and we at the football club would like to offer our support in promoting this to our fans.
The Supporters Club will be sponsoring the Match Ball for our home game v Notts County on Saturday 30th April. But instead of keeping the signed match ball that is usually given to them as part of their sponsorship, they will generously be donating this in the form of a blind auction instead.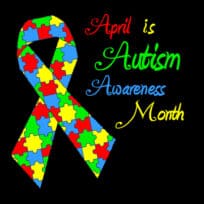 The auction will run throughout April and close on Friday 29th April, with all bids to be submitted to The Supporters Club by email to atfc.supclub@yahoo.com.
The Aldershot Town Supporters Club will also be inviting members of the BRAAIN charity for the Notts County game, as well as families they support in the Community stand, along with local special needs schools and organisations invited by The Shots Foundation too.
BRAAIN are a local charity based in the Hart & Rushmoor Area, run by parents of special needs children. They provide vital help and support for parents as well as running activities for families with special needs children.
More details can be found HERE.