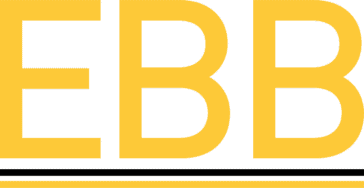 EBB Group –
EBB Group – Formed in 1922, this family-owned, local company is now into its fourth generation of Elliott ownership and management. The UK and Ireland's leading independent paper and board supplier, their aim is to combine service excellence with a people friendly approach, setting the standard for best practice in their industry. They are comprised of three divisions stocking and supplying paper, board and office products across the UK and Ireland from eleven state-of-the-art distributions depots using their own fleet of vehicles.
EBB is proud to have sponsored Aldershot Town FC as both Stadium Sponsor and as a Shirt Sponsor for many years. For further information, visit www.ebbgroup.com

Bridges – The region's premier sales and letting agents. Now in our 10th year of sponsorship, Bridges' instantly recognisable brand has graced The Shots' shirts since August 2013. The company has forged a mutually beneficial relationship with the Club across the Surrey and Hampshire region in the proud years we have had their name on our shirts. With 11 offices in 9 locations, including Aldershot, Ash Vale, Camberley, Farnborough, Farnham, Frimley, Hook, Basingstoke and Fleet, Bridges' innovative marketing techniques have helped Aldershot Town reach a new audience throughout the area.
For further information visit www.bridges.co.uk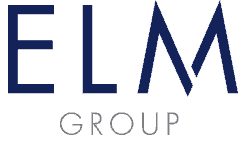 ELM Group – ELM Group currently sponsor our Centurions Lounge and have previously sponsored the club's Community Stand at the High Street End of the EBB Stadium, with their Head Offices situated in Frimley. Ethical Leasehold Management (ELM) Limited provide a tailored approach to all sectors of the residential property market and offer a comprehensive service to developers, private landlords, leaseholders and Right to Manage Companies, as well as Housing Associations. All services and fees are custom built to suit the client, and as a not-for-profit company, they do not accept or take commissions of any type to supplement the service charge, guaranteeing complete transparency and accountability at every stage. For further information visit www.elmgroup.org.uk

Collard – Locally-based Collard Group is one of the largest privately owned waste management businesses in the south. With headquarters in Eversley and nine recycling centres across Hampshire, Berkshire, Surrey and Oxfordshire they employee over 400 people.  Rated 4.9/5 on Trustpilot their focus on competitive prices and customer services means you're never very far from seeing one of their 5,000 skips on a driveway nearby. Collard has a range of waste services from skips and grab bags to 'man and van' kerbside collections for domestic customers as well as commercial waste management contracts across the South. With the capacity to process over 1 million tonnes of waste every year they divert almost all of it from landfill.  They also offer a range of virgin and recycled materials including sand, shingle, topsoil, compost, crushed concrete, crushed ashphalt and ready mix concrete. Collard Group is also a leader in demolition and land remediation services including asbestos management and removal. For further information visit www.rcollard.com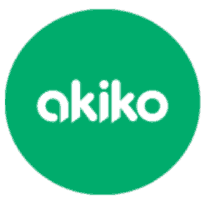 Akiko Design – This season Akiko are the Shots' Official Shorts Sponsors. They have been sponsoring the back of our shorts since 2017 and also design and support our official club website. Akiko Design create digital strategies and branding solutions for a wide range of clients and industry sectors, developed by their award-winning design team. Akiko's clients have included McLaren, Disney, Universal Studios and IPL Cricket. They specialise in Web Design & Development, Branding & Design, App Design & Development and 3D Animation. For further information visit www.akikodesign.com

GlucoRx – GlucoRx Limited, founded in 2010, has become one of the NHS' largest suppliers of innovative diabetic products committed to (I) improving patient's lives; making a real difference is something the company is very passionate about (II) offering significant savings on diabetes management solutions, without compromising on quality or patient care. GlucoRx continues to save the NHS millions of pounds as they reach out to more Clinical Commissioning Groups (CCGs) and Health Boards across the UK, so money can go towards extra nurses, newer equipment, greater research or be reinvested for the care of the local community. They have sponsored the East Bank and our Youth Team's shirts since 2015 and they have also offered our fans free Diabetes tests at some of our home games during this period. For further information visit: www.glucorx.co.uk

Natta – Established over 50 years ago, Natta Building Company Limited, is a highly successful, progressive independent contracting group. With their head office is based just outside Farnham Based in Surrey, they specialise in civil engineering and groundworks, building and housing development, utilities installations, steel fabrication and construction training. Their civil engineering division has extensive experience in section 278 and 38 infrastructure roads, and groundworks including substructure, drainage and external works. With their directly employed workforce and owned plant fleet, they can offer fast commencement on all projects. Natta's building division has successfully completed numerous projects, including steel frames, concrete frames, timber frames together with traditional brick and block construction. Their wide ranging portfolio includes Care Homes, Garden Centres and Warehouses. As a housing developer they complete developments both as contractor and as developer. These range from large single properties to sites of up to 50 units. Recently entering the green energy arena they are currently working on several battery storage facilities, as well as, data centres and modular housing developments. Some local projects of note include the construction of Redfields Garden Centre and subsequently undertaking the development of 49 houses, Ewshot Gardens in Church Crookham in 2016.  They also delivered the upgrade of Queens Avenue in Aldershot to meet the needs for the expanding local Wellesley development. Celebrating their 50 year of trading, Natta are entering into their 4th year of sponsorship with the club. To find out more about the Natta Group please visit www.natta.co.uk

Charters of Aldershot – Charters Group have been long-term sponsors of Aldershot Town, dating back to our Isthmian League days in 1998 when they were the club's main shirt sponsors, They are multi award-winning-dealerships that represent the Peugeot and Citroen brands in Aldershot. Former Managing Director John Leppard has been a Shots Board Member since 1997 and has helped build the long-term relationship the club holds with Charters. Their long standing relationship with the club has seen many club supporters become loyal customers of Charters and they are proud to continue their support of the club. For further information visit www.charterspeugeot.com or www.charterscitroen.com.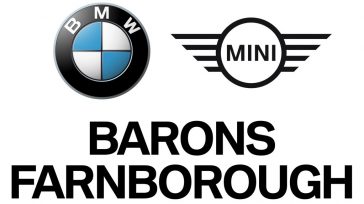 Barons Farnborough – Barons BMW & Mini Farnborough sponsor the club's YouTube channel ShotsTV and have previously loaned a BMW to a Shots Man of the Match as well as providing VIP Tickets for 10 lucky fans. They signed a long-term sponsorship deal with the club at the end of 2016 and had this to say: "Barons Farnborough are delighted to be involved in such an iconic football club in the heart of our community which we are proud to be a part of. Many of our customers and staff are supporters of the team and having met the directors and chairman it is very apparent that their aspirations into development of the club matches ours. We look forward to working in partnership with The Shots and wish them all success for the season ahead." For more information please visit: www.baronsfarnboroughbmw.co.uk or www.baronsfarnboroughmini.co.uk

Goldstation – Goldstation Jewellers have been trading in Aldershot for over 30 years, and have been located at 129 Victoria road for the last 8 years. They have a wide range of new and second hand jewellery for all price ranges, from earrings starting at just £10 to diamond rings up to £10,000. They are buying gold jewellery at present, so if you have any unwanted jewellery at home don't hesitate to bring it in for your instant cash settlement. Gold has never been at such a high price. We also have a top class repair service with a quick turn around, so when you're next in Aldershot pop in and meet their friendly team at Goldstation Jewellers. For further information visit www.goldstation.co.uk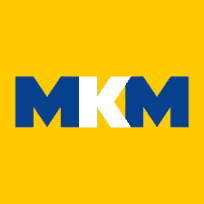 We are MKM, a builders' merchant with a different approach to business, founded in Hull where our first branch was opened in 1995 and where our Central Support office is based. We have naturally expanded to bring our excellent service to more and more customers with over 90 branches nationwide covering more than 20 counties in England and multiple branches in Scotland. Each of our branches utilise the local knowledge and expertise of their outstanding staff to provide great service to every customer and build those relationships which give them a true understanding of individual customer needs. Thanks to our customers, we've grown at an incredible rate to become the UK's largest independent builders' merchant, with plans for many more branches across the country. For more information visit www.mkmbs.co.uk/