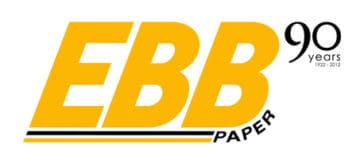 EBB Paper – Formed in 1922, the company is now into its fourth generation of Elliott ownership and management, and one of only four major paper merchants left in the UK. With an unrivalled reputation for service excellence, value, and a people-friendly approach, EBB has 10 modern storage and distribution centres covering the UK, in Glasgow, Newcastle, Manchester, Sheffield, Birmingham, Watford, Bristol, London, Thurrock and Farnborough. EBB Paper have been our Stadium Sponsor since 2015 and have also sponsored the stadium between 2008 and 2013, as well as being Shirt Sponsors between 2006-2007, 2008-2010 and 2011-2013. Their 2014 sales totalled £122 million, with 153,000 tonnes of paper delivered by a fleet of 90 vehicles which, in making over 1500 deliveries every day, travel an average of 30,000 miles a year. The Company now employs 240 people, 80 of whom have more than 10 years' service. For further information, visit www.ebbpaper.co.uk.

Bridges – The region's premier sales and letting agents, Bridges' instantly-recognisable brand has graced The Shots' shirts since August 2013 as the company has forged a mutually-beneficial relationship with the Club across the Surrey and Hampshire region in the proud years we have had their name on our shirts. With eight offices, in Aldershot, Ash Vale, Camberley, Farnborough, Farnham and Fleet, Bridges' innovative marketing techniques have helped Aldershot Town reach a new audience throughout the area.
For further information visit www.bridges.co.uk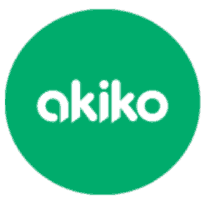 Akiko Design – This season Akiko are the Shots' Official Shorts Sponsors. They have been sponsoring the back of our shorts since 2017 and also design and support our official club website. Akiko Design create digital strategies and branding solutions for a wide range of clients and industry sectors, developed by their award-winning design team. Akiko's clients have included McLaren, Disney, Universal Studios and IPL Cricket. They specialise in Web Design & Development, Branding & Design, App Design & Development and 3D Animation. For further information visit www.akikodesign.com

GlucoRx – GlucoRx Limited, founded in 2010, has become one of the NHS' largest suppliers of innovative diabetic products committed to (I) improving patient's lives; making a real difference is something the company is very passionate about (II) offering significant savings on diabetes management solutions, without compromising on quality or patient care. GlucoRx continues to save the NHS millions of pounds as they reach out to more Clinical Commissioning Groups (CCGs) and Health Boards across the UK, so money can go towards extra nurses, newer equipment, greater research or be reinvested for the care of the local community. They have sponsored the East Bank and our Youth Team's shirts since 2015 and they have also offered our fans free Diabetes tests at some of our home games during this period. For further information visit: www.glucorx.co.uk

Natta – Natta are a main contractor company in based in Hampshire renowned for their quality and expertise on their projects. Established over 45 years ago, Natta Building Company Limited, is a highly successful, progressive independent contracting group. Some of the projects Natta have helped on include the full service design, supply and instalment of an expansion to the zoology research centre at Oxford University and the redevelopment of the New Covent Garden in London that cost over £5.5 million. Natta currently employ over 700 staff and have a predicted turnover of £100 million next year and are currently in excess of £80 million. Since its inception in 1972, Natta has grown steadily year on year. As a specialist contractor, Natta is renowned for its innovation and expertise in a variety of sectors. The company's philosophy is to have an open policy with clients to achieve the most cost effective solution for any given project. www.natta.co.uk


Keltbray – Keltbray is a leading construction engineering specialist offering fully integrated delivery of complex projects featuring innovative engineering solutions across key building and infrastructure sectors.

Charters of Aldershot – Charters Group have been long-term sponsors of Aldershot Town, dating back to our Isthmian League days in 1998 when they were the club's main shirt sponsors, they are a car dealership that offers the best up-to-date Peugeot and Citroen cars. Former Managing Director John Leppard has been a Shots Board Member since 1997 and has helped build the long-term relationship the club holds with Charters, their continued generosity of donating company cars, competition prizes and continued ongoing support of the club doesn't go unnoticed. Charters of Aldershot are a family owned business that offers a friendly quality service and the full range of Peugeot vehicles at great prices. They serve the Surrey, Hampshire and Berkshire counties and blanket the area with a huge selection of reliable and innovative new and used vehicles. With over 100 years of experience in the field of car sales, they have mastered the art of customer service over several generations of continued excellence. For further information visit www.charterspeugeot.com or www.charterscitroen.com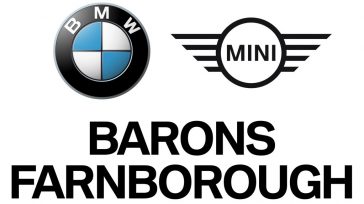 Barons Farnborough – Barons BMW & Mini Farnborough sponsor the club's YouTube channel ShotsTV and have previously loaned a BMW to a Shots Man of the Match as well as providing VIP Tickets for 10 lucky fans. They signed a long-term sponsorship deal with the club at the end of 2016 and had this to say: "Barons Farnborough are delighted to be involved in such an iconic football club in the heart of our community which we are proud to be a part of. Many of our customers and staff are supporters of the team and having met the directors and chairman it is very apparent that their aspirations into development of the club matches ours. We look forward to working in partnership with The Shots and wish them all success for the season ahead." For more information please visit: www.baronsfarnboroughbmw.co.uk or www.baronsfarnboroughmini.co.uk

Goldstation – Goldstation Jewellers have been trading in Aldershot for over 30 years, and have been located at 129 Victoria road for the last 8 years. They have a wide range of new and second hand jewellery for all price ranges, from earrings starting at just £10 to diamond rings up to £10,000. They are buying gold jewellery at present, so if you have any unwanted jewellery at home don't hesitate to bring it in for your instant cash settlement. Gold has never been at such a high price. We also have a top class repair service with a quick turn around, so when you're next in Aldershot pop in and meet their friendly team at Goldstation Jewellers. For further information visit www.goldstation.co.uk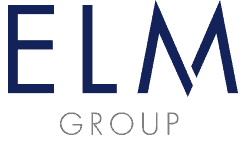 ELM Group – ELM Group currently sponsor our Centurions Lounge and have previously sponsored the club's Community Stand at the High Street End of the EBB Stadium, with their Head Offices situated in Frimley. Ethical Leasehold Management (ELM) Limited provide a tailored approach to all sectors of the residential property market and offer a comprehensive service to developers, private landlords, leaseholders and Right to Manage Companies, as well as Housing Associations. All services and fees are custom built to suit the client, and as a not-for-profit company, they do not accept or take commissions of any type to supplement the service charge, guaranteeing complete transparency and accountability at every stage. For further information visit www.elmgroup.org.uk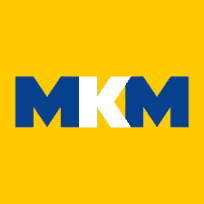 We are MKM, a builders' merchant with a different approach to business, founded in Hull where our first branch was opened in 1995 and where our Central Support office is based. We have naturally expanded to bring our excellent service to more and more customers with over 90 branches nationwide covering more than 20 counties in England and multiple branches in Scotland. Each of our branches utilise the local knowledge and expertise of their outstanding staff to provide great service to every customer and build those relationships which give them a true understanding of individual customer needs. Thanks to our customers, we've grown at an incredible rate to become the UK's largest independent builders' merchant, with plans for many more branches across the country. For more information visit www.mkmbs.co.uk/