We're delighted to announce a partnership with Simply Oxygen.
As part of the partnership, the club has received access to Simply Oxygen's hyperbaric chambers based in The Space, Sunningdale, as well as a mobile-unit based at our training facilities; providing our first-team players with the fantastic opportunity to use this equipment throughout the season.
These chambers are used to aid player rehabilitation and have already been used by Theo Widdrington to aid his recovery following our 5-2 win over Oxford City.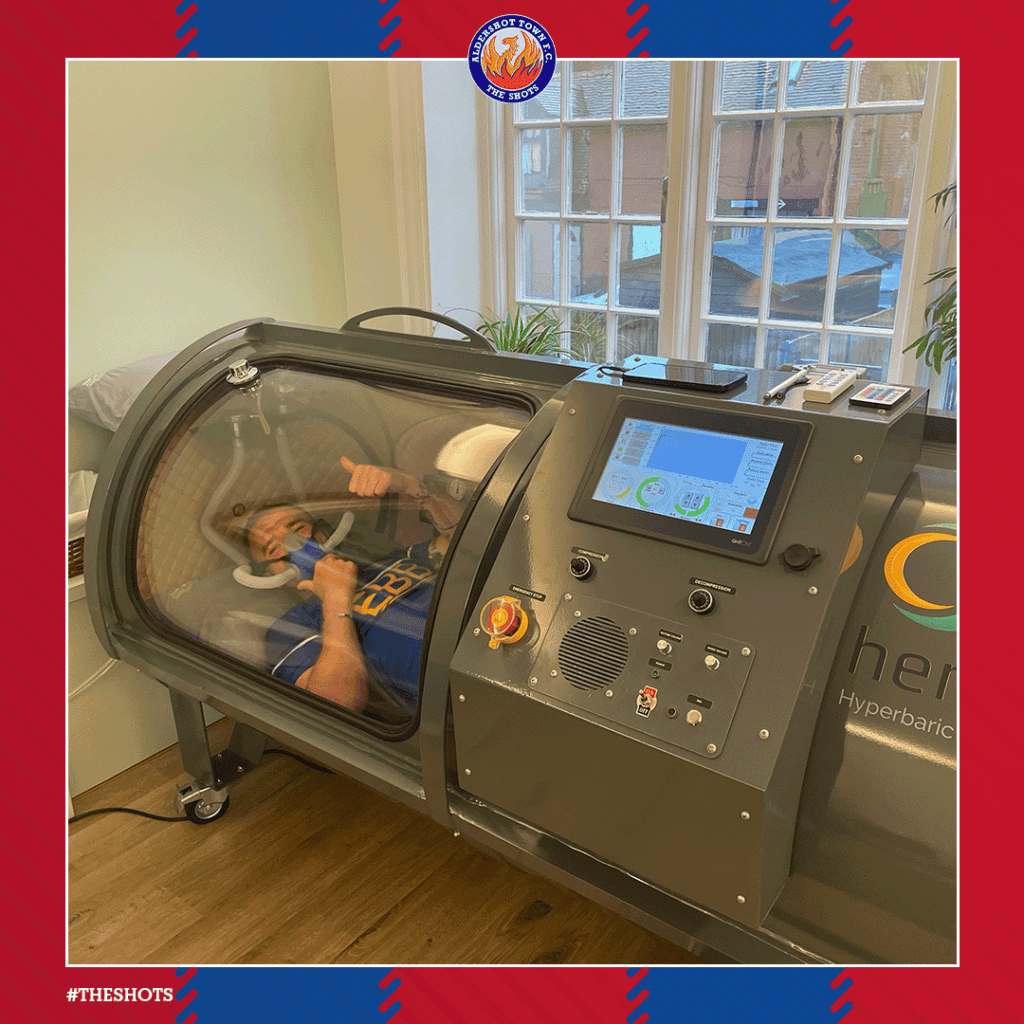 The equipment is a current tool used by medical teams across the top-flight of English football and were a key part of Leicester City's Premier League winning campaign in 2015/16!
First-Team Sports Therapist Liam Charles has spoken of the benefits of receiving this equipment:
"In simple terms, Hyperbaric Oxygen Therapy (HBOT) consists of using pure oxygen at increased pressure leading to increased oxygen levels in the blood."
"As a result, HBOT works by dramatically decreasing inflammation and swelling, and improving the ability for blood to carry more oxygen to damaged tissues."
"We will be using HBOT frequently throughout the rehabilitation process for Christian Maghoma, which in short will massively decrease recovery times and ultimately improve tissue repair."
"I am really pleased and excited that we have this tool now at our disposal, serving only as a benefit to the rehabilitation and treatment of first-team players going forward. I'd like to thank everyone at Simply Oxygen for the co-operation and kindness throughout the introductory process!"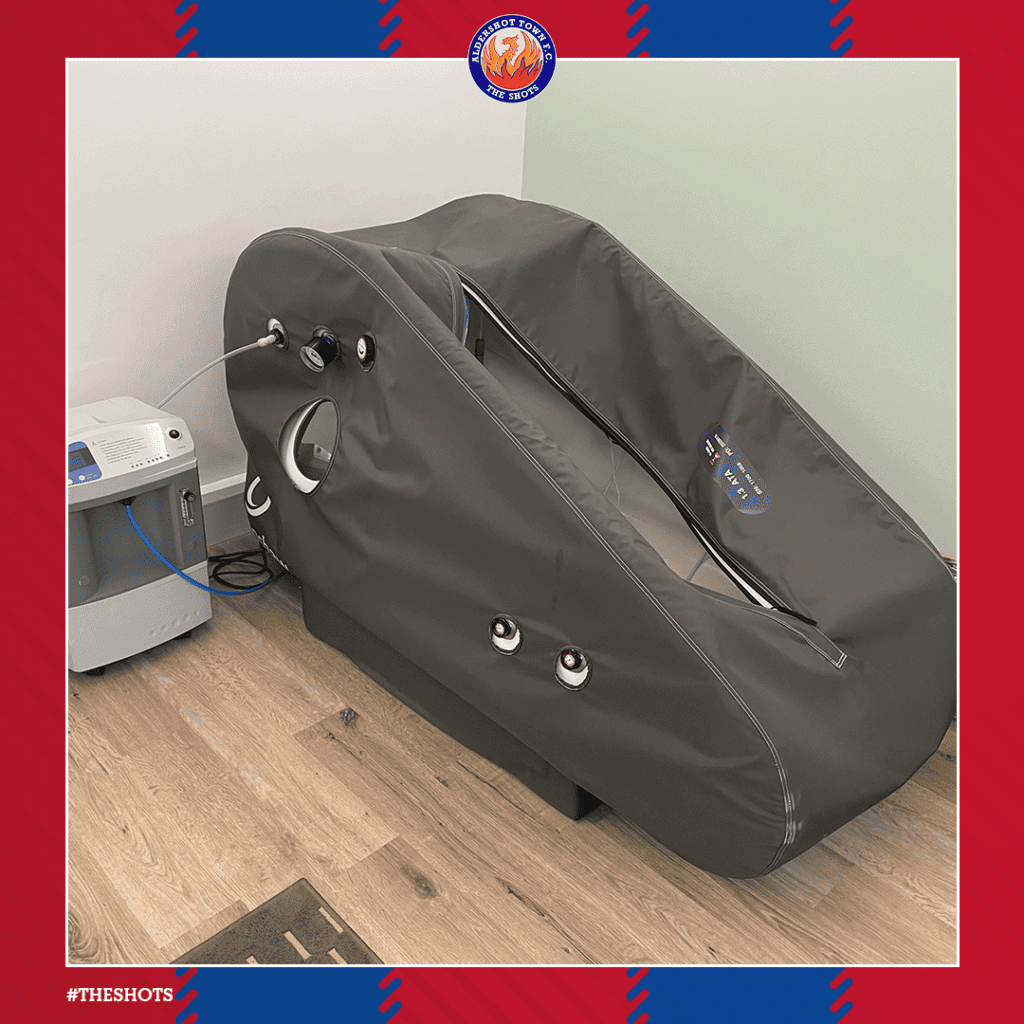 If you would like to find out more about hyperbaric oxygen therapy please feel free to contact Russell and the team on russell@simplyoxygen.co.uk or call 01344 508098.