The club hosted their very successful annual Sportsman's Dinner last Friday at the Village Hotel in Farnborough, with over 150 people attending the event!
Special guests included comedian Otiz Cannelloni and Soccer Saturday and former Celtic and Arsenal forward Charlie Nicholas, who spoke about his time at both clubs with plenty of fascinating stories shared to guests at the dinner.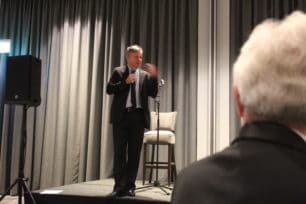 Guests were also given the opportunity to ask Nicholas any questions they had for him, whether they be about his footballing career or on his punditry every Saturday on Soccer Saturday and seemed to be a real hit with guests too.
Our comedian Otiz Cannelloni was also a success with his act varying from clocks to balloon animals, leaving guests to a rapture of applause from the audience at the end of his act.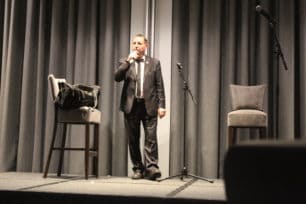 Overall the evening was a huge success with plenty of money raised through the number of people attending and with a number of our auctions and silent auctions as well being sold too.
We look forward to hosting our next event which is our Golf Day on Thursday 16th April along with the provisional date for next year's Sportsman's Dinner on the 30th October, which we hope to see as many of you there as possible.