Barons BMW Farnborough, (who kindly sponsored the game for our 2-1 victory against Stockport County back in December), have supplied their chosen Man-of-the-Match Mitch Walker with a new rental BMW i8.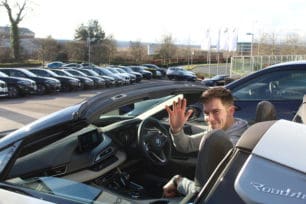 Upon collecting his temporary transport, Walker had this to say:
"I've just picked up the BMW i8 for the week and a big thank you to Barons BMW in Farnborough who have allowed me to have the car for a week.
"It was awarded for my Man-of-the-Match performance against Stockport County on the last home game before Christmas, so was a great early Christmas present for me!
"I'll take good care of it as they've been very good sponsors and I very much look forward to having it for the week."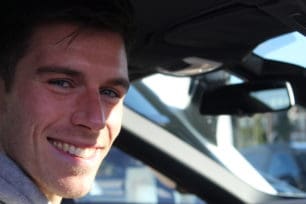 Thanks again to BMW Barons Farnborough for their continued support and many congratulations to Mitch for his performance to earn him the reward for a week.