Aldershot Town claimed silverware at Wembley Stadium last weekend, as the Club's Football in the Community Trust girls team took part in the annual FA Girls Football Festival.
The Shots won the Plate competition as over 200 girls from across the country represented Premier League and Football League clubs in the five-a-side tournament played in the build-up to the FA Women's Cup Final.
Aldershot Town finished second in their initial group stage, featuring Hartlepool United, Luton Town, Wigan Athletic and Manchester City. They began with a 3-1 defeat against Hartlepool but recovered superbly to beat Luton Town 4-0 and The Latics 5-4, only to lose 3-0 to City in their final group match.
From there, however, The Shots stormed to victory, beating Queen's Park Rangers 5-0 in the semi-final and Crawley Town 6-1 to lift the Plate.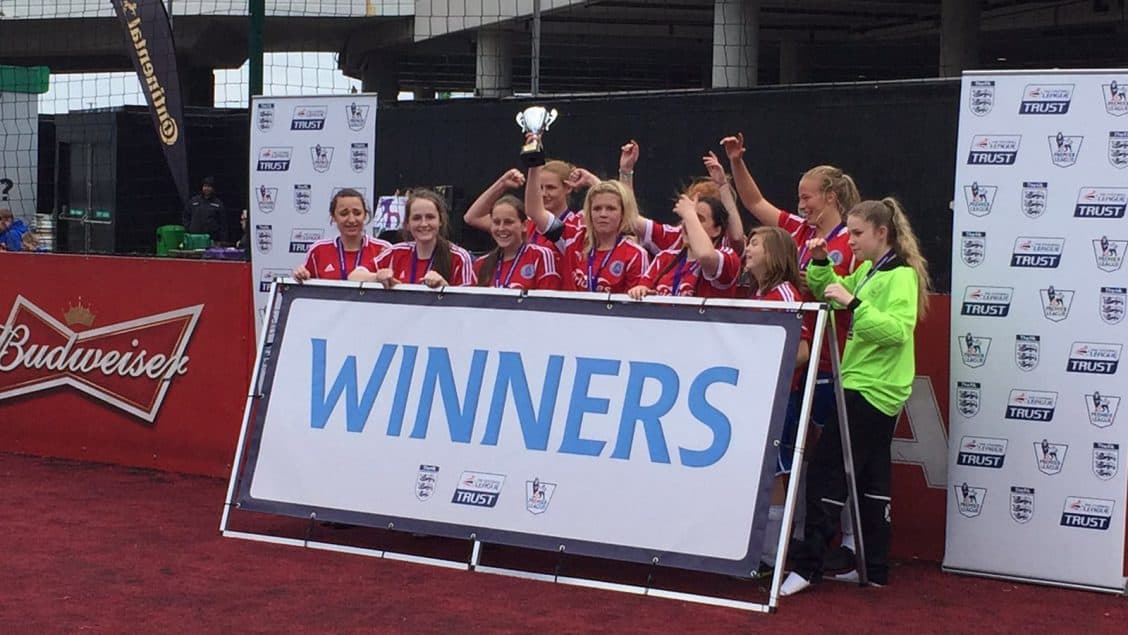 Joint top scorers for The Shots were Brogen Nevitt and Loulou Robson, who both scored eight goals, including two hat-tricks for Brogen. Also on the scoresheet were Emma Verrinder and Megan Vincer, with two each, and Joanna Seaman with one.
The team featured girls from local schools including Connaught, Wavell and Court Moor, all of whom attend the Football in the Community Trust's free coaching sessions, for girls aged 13-17, at Connaught School from 5-6pm every Wednesday.
The Football League Trust Female Football Development programme was launched in 2014 to 'inspire the future female game' with an ethos of fun, friends and fitness. The Shots are one of over 50 clubs delivering FFD sessions aimed at 14-25 year-olds, in an attempt to make Women's Football the second most played team sport in England, by reaching over 40,000 new players.