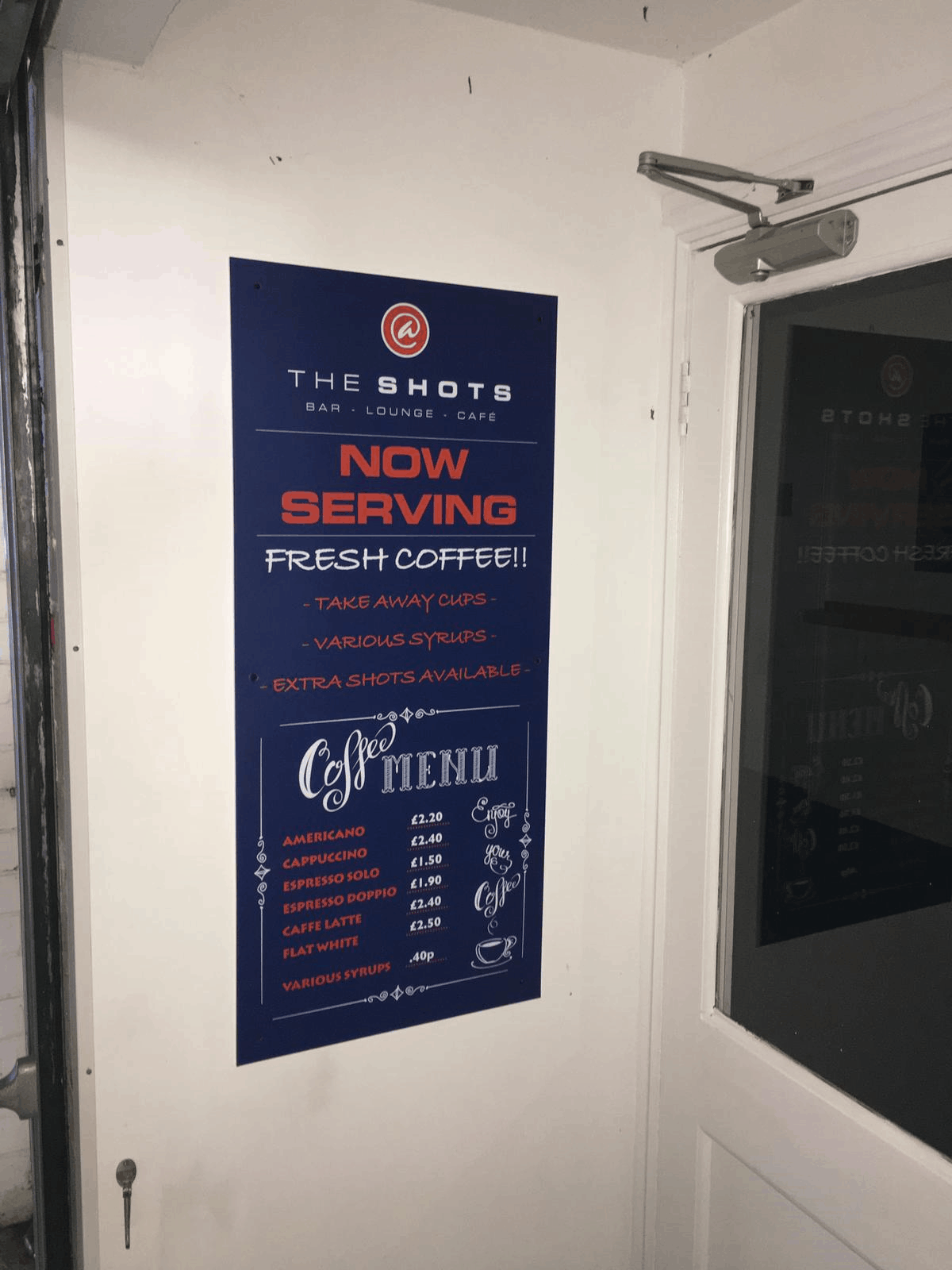 Aldershot Town are happy to announce the Phoenix Lounge Bar will be opening a brand new coffee menu ahead of tomorrow's Emirates FA Cup 4th Qualifying Round tie against Kettering Town.
The Shots Café Bar Lounge will be open to all supporters tomorrow from 1:30PM when the turnstiles open.
Come on down to the South Stand and pay it a visit, could be the perfect warmer ahead of the match or even perk you up if you're nursing a sore head from Friday night!
The new Coffee Menu is below:
Americano – £2.20
Cappuccino – £2.40
Espresso Solo – £1.50
Espresso Doppio – £1.90
Caffe Latte – £2.40
Flat White – £2.50
And add one of our variety of syrups for an extra 40p.