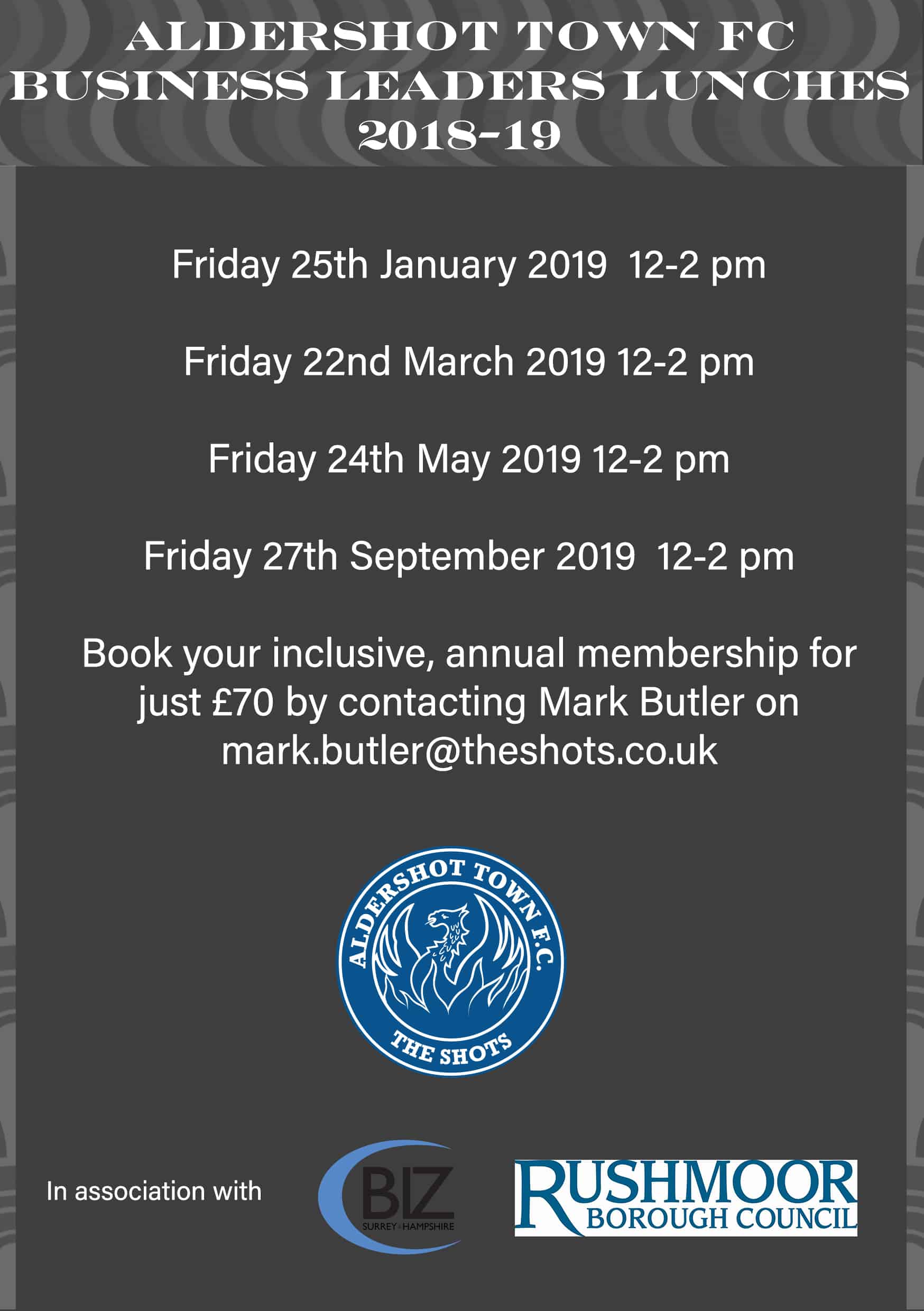 Aldershot Town's Business Leader Lunches continue again this month with our next networking event coming up on Friday 25th January at 12PM in the EBB Lounge.
Shots Chairman Shahid Azeem is delighted to announce that our chief guest at the next event will be Dato Kim Tan.
Dr Kim Tan has been a close friend of the Chairman's for over 40 years and is a pioneering biotech entrepreneur.
He will speak about his social ventures and the impact they are making globally across developing countries and has recently launched a £40m fund in Nepal to help enterprise.
Our Business Leader Lunches are run in association with BIZ Surrey & Hampshire and Rushmoor Borough Council and we will be hosting a series of lunches for business owners and business leaders in the EBB Lounge at the EBB Stadium.
Each meeting will feature Leo Docherty, MP for Aldershot and David Clifford, Leader of Rushmoor Borough Council, along with further special guests. A light one-course lunch will be provided along with the opportunity to network, promote your business and develop partnerships with other local stakeholders.
Membership for the Aldershot Town FC Business Leader Lunches costs £70+VAT and entitles you to entry and lunch at ALL of the scheduled events:
Friday 25th January 12PM-2PM
Friday 22nd March 12PM-2PM
Friday 24th May 12PM-2PM
Friday 27th September 12PM-2PM
Members can also invite a guest at an additional cost of just £10+VAT per event.
Book your inclusive, annual membership for just £70 by contacting Shots Commercial Manager Mark Butler on mark.butler@theshots.co.uk
Membership is limited to 60 businesses.