Aldershot Town players Alfy Whittingham, Mo Bettamer and Mitch Walker have all committed their immediate futures to the club!
Midfielder Whittingham has committed to the club for the season 2020/2021!
Alfy said: "I'm delighted, really looking forward to next season and to being here.
"I enjoyed my first season at the club and I just can't wait to build on it and progress next year."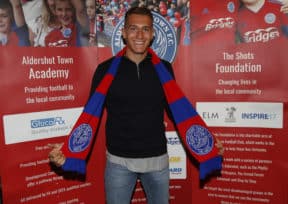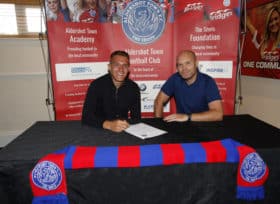 Striker Mo Bettamer has also has committed to the club for the season 2020/2021!
Mo said: "I'm very excited, glad to be here and I can't wait for the season to start!
"I love playing in front of them (the supporters), it's one of the main reasons why I signed, I'm just looking forward to being back out there."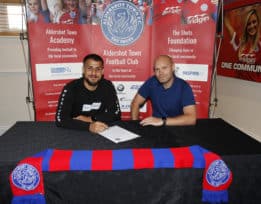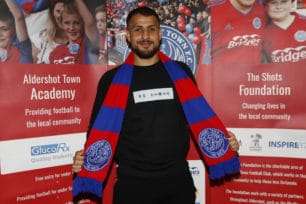 Goalkeeper Mitch Walker has also committed to the club for the season 2020/2021!
"The season ended abruptly and as soon at it finished I've been looking forward to this season.
"It's nice to stay for another season, my contract has been extended, the club has taken that option up.
"I'm very much looking forward to next season."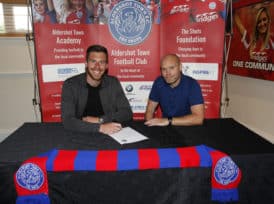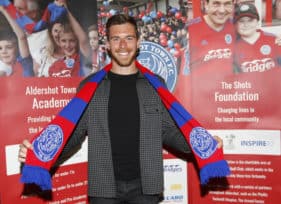 Manager Danny Searle said upon agreement of the deals: "We are delighted to get these three back with us for next season as they are a big part of our plans moving forwards.
"We also have three more who were with us last season who have agreed to sign for next season, so it's exciting times for the football club.
"We've also agreed for two new players to join us next season and will come in and look to make an impact.
"We've also got four players from last season who have had new contracts offered to them too, so within the next week to ten days, we'll be in a very strong position from our perspective as a staff knowing what our core of our squad will be.
"It's great because we didn't have that luxury last season and we are excited to see what happens over the next few weeks!"
We expect to have further news on our other remaining players over the next few days/weeks.