Ryan Hall, George Fowler and Craig Tanner have all committed to Aldershot Town for the 2020/21 season, along with former Concord Rangers forward Joel Nouble committing for next season too!
Academy product Hall has committed to the club for the season 2020/2021!
Ryan said: "I'm very excited, it's something I've been waiting for for quite a while now ever since I came to Aldershot.
"I feels really good to finally be there."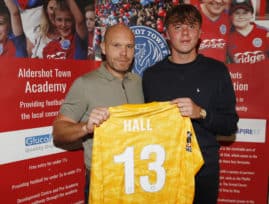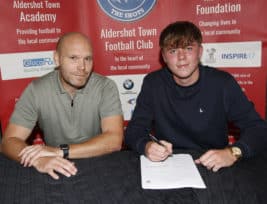 Defender George Fowler has also has committed to the club for the season 2020/2021!
George said: "Very excited, this will be my fourth season now coming up, really enjoyed my time here.
"During these tough times it's been really hard for everyone so really excited to get back amongst it."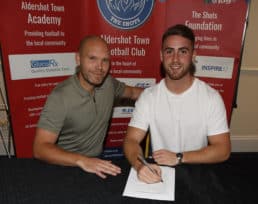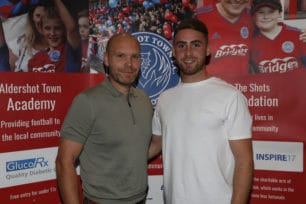 The club have also recruited former Concord Rangers forward Joel Nouble for the upcoming season following an impressive spell with the National League South side last season that saw them reach the FA Trophy semi-final, prior to the Covid-19 pandemic.
Joel said: "I'm buzzing to be here, can't wait to go.
"I'm an attacking player, very good with the ball at my feet, skilful. I like to create, score goals and make sure the fans enjoy it when they're watching me play."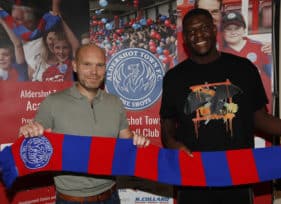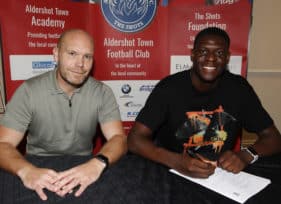 Winger Craig Tanner was the final announcement yesterday and also committed to the club for the season 2020/2021!
Craig said: "I'm really over the moon to be back, hopefully we won't have to wait much longer until we can be back on the pitch and back around the lads.
"I"m excited to get a pre-season in and hopefully improve on where I was last season."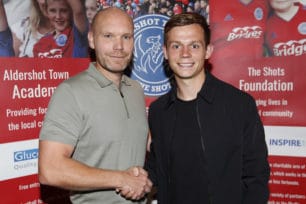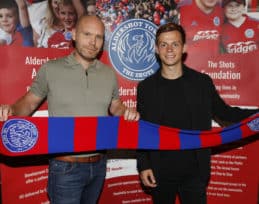 Manager Danny Searle said upon agreement of the deals: "We've been doing a lot of work. I know there was a quiet period from a fan's perspective and they were probably wondering what was going on, but as I promised there's been a lot of work behind the scenes.
"We've made what we feel to be great signings in terms of recruits and also we've retained real key players for the future of the club.
"So it's all good from our perspective."
We expect to have further news on our other remaining players over the next few days/weeks.