Aldershot Town winger Craig Tanner has committed to the club for the 20/21 season!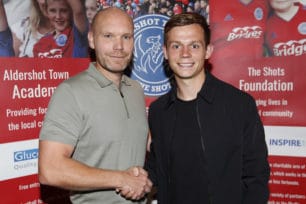 Craig scored four goals in 12 league games after joining the club in December and had a real impact in our winter run of form.
We are looking to seeing what Craig can bring to the side in a full season wearing Aldershot Town colours.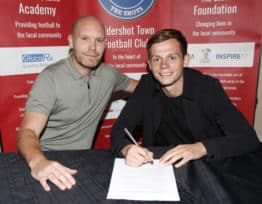 Craig said: "I'm really over the moon to be back, hopefully we won't have to wait much longer until we can be back on the pitch and back around the lads.
"I"m excited to get a pre-season in and hopefully improve on where I was last season."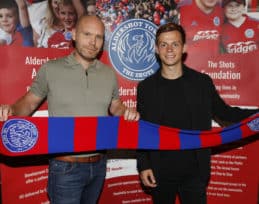 Welcome back Craig!
If you would like to sponsor Craig's shirt for the 2020/21 season then please contact Commercial Manager Mark Butler on mark.butler@theshots.co.uk or call 01252 320211.