Lewis Kinsella, Jamie Sendles-White and Reece Wylie have all committed to Aldershot Town for the 2020/21 season!
Full-back Kinsella has committed to the club for the season 2020/2021!
Kinsella said: "I'm delighted…if I was to stay at any club in this league it would be Aldershot.
"I love it here, I love the fans and love playing.
"I'm very happy that I could agree terms to stay and I'm really looking to the season."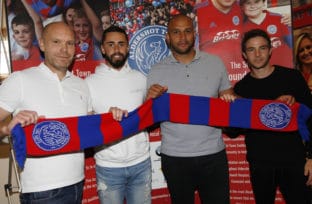 Defender Sendles-White also joins and has committed to the club for the season 2020/2021!
Jamie said: "It's been a really strange time for everyone but I'm delighted to get it sorted nice and early and be able to prepare for next season.
"Ideally I'd love to get promotion and that's what I'm setting the target as whether that be through the automatics or the play-offs, that's what I want to do with Aldershot Town and hopefully we can fulfil that."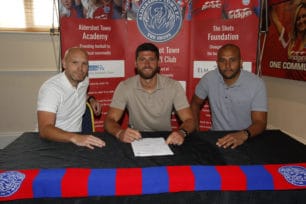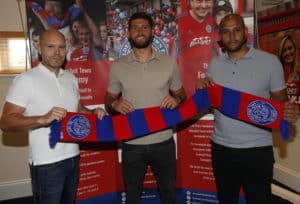 Midfielder Reece Wylie has also committed to the club for the season 2020/2021!
Reece said upon agreement of the deal: "I've been at this club since I was eight, so in football terms it's all I've really known.
"I'm just excited to get going, get on that pitch and show the fans what I'm about."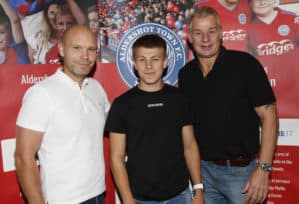 Manager Danny Searle said upon agreement of the deals:
"We laughed and joked about it earlier, but the past the present and the future.
"Signing Kins (Lewis Kinsella) on again, he's Mr Aldershot.
"He's desperate to make his 100th appearance here, he really wanted to do that last season and was devastated with the injury.
"He genuinely see what we're trying to do here and didn't hesitate when it came to activating the option.
"Jamie Sendles-White is a fantastic addition to the squad and someone we've been tracking for a long time.
"As soon as the opportunity came up, we just did it, didn't even think twice about it.
"Reece has got a really bright future in the game and I think it's a great sign for the club that we're protecting what it our future and academy players."