Today our Academy were joined by Gemma Bostock from Tesco Aldershot and Adam Maltby, Shots Foundation Development Officer and had the pleasure of handing out twenty Christmas Hampers and over 40 presents to local schools with whom our Academy and Foundation work closely with.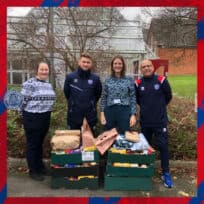 On the experience, Academy Director Waleed Khan said: "The whole experience was humbling and gratifying in that a small gesture meant so much to those involved.
"We would not have been able to do this without the tremendous generosity of Gemma Bostock, Community Champion and Dom Zacharek, Manager at local Tesco store in Aldershot."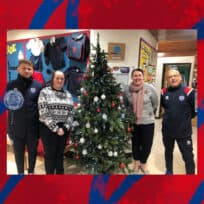 Following the visits, Adam Maltby also commented: "It was such a good day today delivering the presents and hampers to all the kids that deserve to have a wonderful Christmas.
"Today we travelled to Talavera School, Waverley Abbey, Hale Academy and Alderwood Junior School.
"I am so grateful for them all to be working closely with us as well as Tesco's to make this happen and make a memorable Christmas."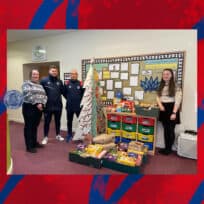 Thank you to all those involved for their support and to the local schools we work closely with in our local community.