Aldershot Town Football Club is delighted to announce the launch of our new third shirt that we will wear for the 2022/23 Season!
Ahead of the 2022/23 season, our third shirt will see us wear our popular yellow and black away shirt from last season.
Our new shirt also celebrates 10 years of Bridges Estate Agents being our official shirt sponsor with a change to their logo for also the first time in 10 years!
We thank them for their continued support and great to have them on board again for next season too!
Our new shirt also has the sublimated the logos of club sponsor EBB Paper who continue as back of shirt sponsor and sleeve sponsor Natta, we also thank them for their continued support.
Shirts can be ordered through our online shop HERE and are priced at a current reduced rate, so make the most of this offer before it expires!
See below for the full images/features: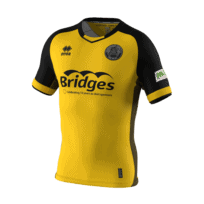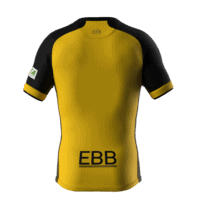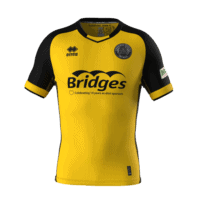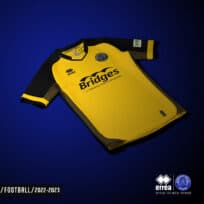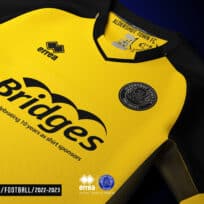 This shirt will NOT feature names woven into the shirt but we hope fans appreciate the effort taken to pay homage to the club's 30 year-anniversary next season with our home and away shirts!
To order a third shirt for next season which is currently at a reduced price, (as well as pre-ordering our previously announced home and away shirts), please visit our online club shop HERE.
We are also awaiting official deliver date of pre-ordered #BackToTheShirt home kits, we anticipate this to be towards the end of June-early July but will update supporters as soon as we know.
If you have any questions at all please email mark.butler@theshots.co.uk or matt.wigman@theshots.co.uk.