Last Tuesday, Aldershot Town hosted a remembrance ceremony for the 50th anniversary of the Aldershot Bomb Attack ahead of our 0-0 draw against Dover Athletic, with donations for the Aldershot Parachute Regiment Association also collected.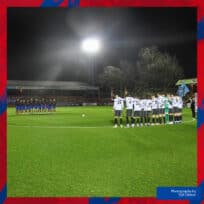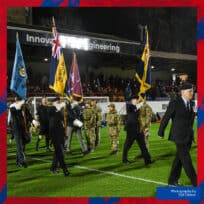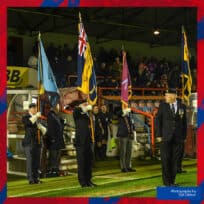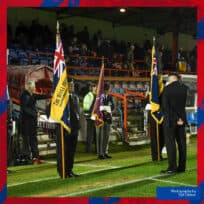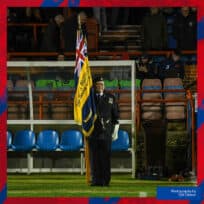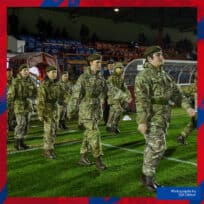 It has been revealed that the club collected £306.17 from in and around the ground both before and after the game through these bucket donations and we, as a club, are extremely grateful to all those who helped by donating.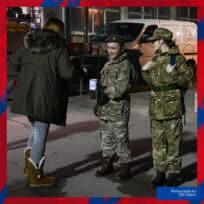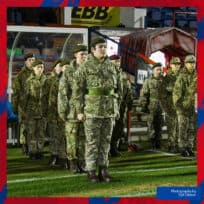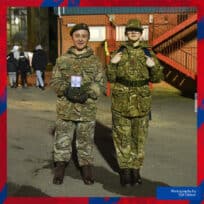 Mick Mills, Secretary of the Aldershot Branch of the Royal British Legion, who was involved in the organisation of the event, says:
"Many thanks for allowing the Aldershot Royal British Legion and the Cadets from Ash Manor School to collect at Tuesday's game.
"It was a pleasure to parade at the game and to mark the 50th Anniversary of the Aldershot Bombing.
"As agreed the collection will go to the Aldershot Parachute Regiment Association.
"We managed to count the money this afternoon and I'm pleased to say that we collected a total of £306.17.
"As always the generosity of the Aldershot Town Supporters is absolutely amazing and we would like to thank them for supporting the cause."
One of our Guest of Honours from the game Tuesday night, Geoff Butler, who also offers his perspective of the tragic events of 1972 HERE, passes on the following message:
"I would like to thank the Chairman, staff, players and fans and all at Aldershot Town Football Club for inviting me as your guest of honour in recognition of my role in saving lives at Aldershot in 1972.
"Along with the continued campaign to get a proper memorial for the civilians and padre killed by the IRA bomb attack of the Officers mess.
"Tuesday was a wonderful evening after an emotional day and thank you to all involved at The Shots.
"A day I always will remember…"