Following the recent partnership with the club, (more details HERE), we were delighted to be invited to new Club Sponsors MKM's VIP Open Day this week at their new branch in Aldershot!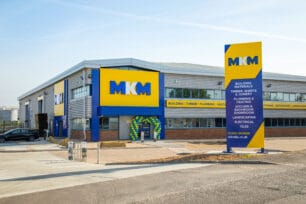 Club Chairman Shahid Azeem and Commercial Manager Mark Butler attended the branch's opening day, with special guests Sky Sports Commentator Martin Tyler and former Premier League star Jimmy Floyd Hasselbaink also in attendance.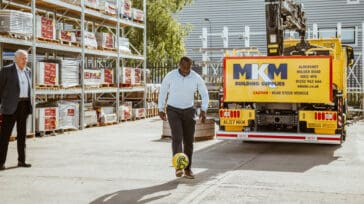 All invited were shown around the impressive facilities at the site, with time also being made for the special guests to 'get back to what they're used to', with a mini penalty shoot-out involving Hasselbaink and Aldershot Town's Mark Butler to score in a make-shift goal.
Martin Tyler also was on hand to provide commentary for both moments, shown in the clip below:
Upon attending the event, Commercial Manager Mark Butler said: "Aldershot Town were very proud to be invited to the new MKM store in Aldershot.
"It was an enjoyable morning and it's always nice to go back to what you know best, slotting a penalty past the goalkeeper!
"On a more serious note, it's great to see big companies investing in our community."
Thanks again to latest Club Sponsors MKM for bringing us along to the event and we hope to see them at The EBB Stadium very soon as well!
For more details on what the partnership is between us and what they can offer you as well as a company, click HERE.