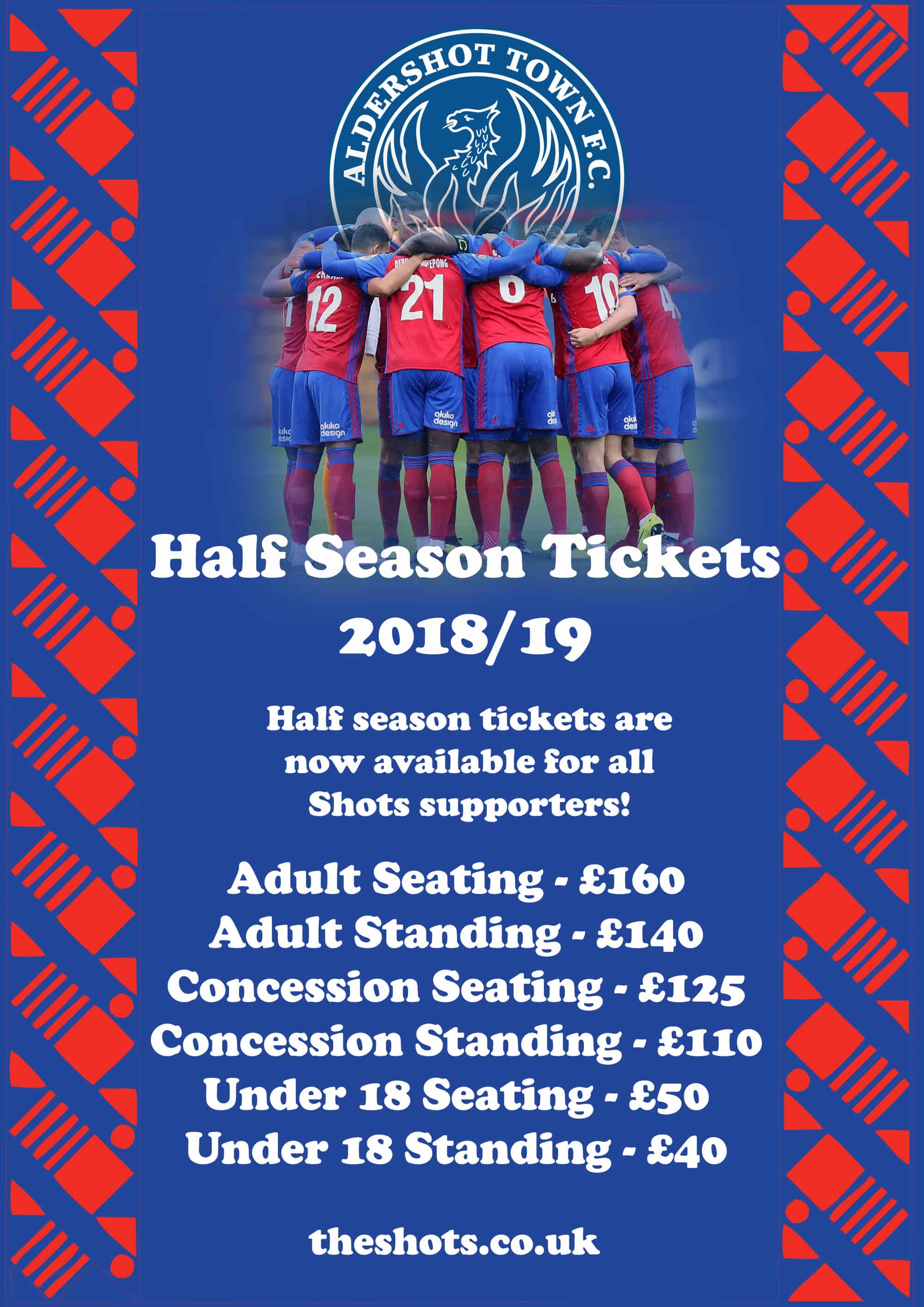 As we're approaching the halfway point in the league season, Half Season Tickets are now available for purchase and can be used from the New Years day game against Maidenhead United.
Half Season Tickets are priced as follows:
£160 Adult Seating
£140 Adult Standing
£125 Concession Seating
£110 Concession Standing
£50 U18s Seating
£40 U18s Standing
The club are also offering a £5 discount for anybody who purchases their Half Season Ticket through our online ticketing system HERE.
Alternative methods of payment can be made by returning the form completed to the Club Shop during opening hours and make a payment by cash or card in person, or send a completed form by post to the club accompanied with a cheque or also send a completed form via email to admin@theshots.co.uk completed with a bank transfer, using 'ST & surname' as the reference.
You can download a Half Season Ticket application form by clicking below:
Aldershot Town 2018-9 Half season Ticket Application Form