The draw for winners of the Golden Ticket will take place at half-time at the Fylde game, on Saturday 30th March. The draw will take place on the pitch, and we are requesting four volunteers to adjudicate the draw.
The sale of all Golden Tickets will cease at 5PM, on Thursday 28th March, so make sure you get yours before then, and don't miss out on the opportunity to help the club, and win yourself some cash!
The first ticket drawn from the pot, will win 3rd prize. The second ticket drawn will win 2nd prize and the third and final ticket drawn will win 1st prize.
As of 2PM on Monday 4th March we have currently sold 515 tickets, which takes the first-placed prize to over £9,000, a tremendous effort by all involved to do their part in helping boost the playing budget for this vital stage of the season.
We've smashed our original target of 400, we've now hit over the 500 mark, our next and final target is 572, which will take the first placed prize to a handsome five-figure sum of £10,000.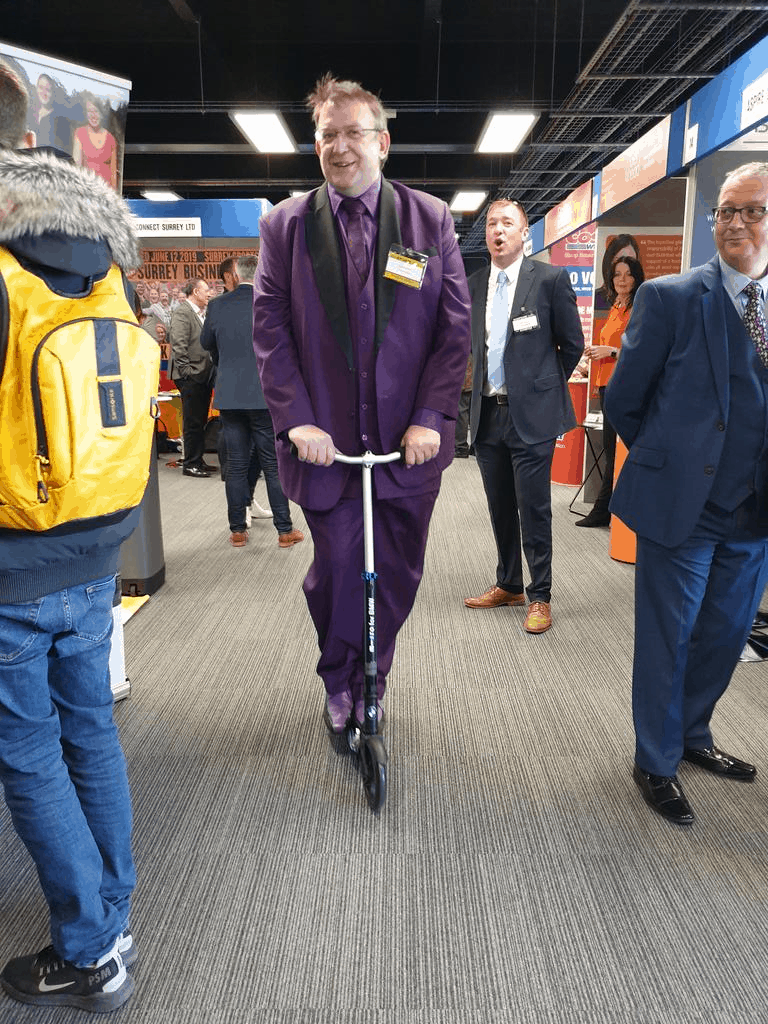 The past week we've had Paul Adams of club partners Branston Adams wear his purple Willy Wonka suit to buy his Golden Ticket at the Hampshire Business Expo and we've also had former player Neil Musgrove pop in to the club to get his ticket, which was the 500th sold.
To be in with a chance to win one of our prizes, get your Golden Ticket by clicking HERE.
We're very grateful for everyone who has bought a ticket and how everyone has taken to the scheme better then we could hope for. As a thank you, we're going to draw 7 more bonus Golden Tickets from the pot, with each Golden Ticket winning the lucky owner 2 seats in the EBB Lounge for any home league game.*
*Subject to availability. The EBB Lounge tickets can roll over to next season's home games.