Everybody at Aldershot Town bade a fond farewell to Head Groundsman Andy Nunn this afternoon, as he left the Club he has served with distinction for over 20 years.
Andy originally joined The Shots as an attacking left-back in October 1992, before managing both the Club's youth and reserve teams and, in April 2006, replacing his own father-in-law as Head Groundsman.
One of the most familiar and best-loved of all figures around the EBB Stadium, Andy's award-winning work has been renowned around the country as one of the best pitches in lower league and non-league football.
His 121 appearances for The Shots featured consecutive promotions in 1992 and 1993. He then managed the Club's youth team for three season from the start of the 1996-97 season, and a year later combined that with leading The Shots' reserve side.
With managerial spells at Farnborough Town and Farnham Town in between, Andy returned to Aldershot Town as part of the groundstaff and succeeded his father-in-law Dave Tomlinson as Head Groundsman in 2006.
"I'd like to thank everybody at the Club, I've met some fantastic people who have helped me along the way," said Andy. "Not just as a Groundsman but as a player and manager too. It's a shame that it's come to an end. But it's time to move on – the job has taken more and more of my time where it has got to the stage that I need to take a backward step and spend more time with my family. I'll still be coming to watch games, though.
"I can't thank the volunteers enough for what they have done over the years – they're part of the furniture, like myself really! We've had a new volunteer come to us in the last couple of weeks and the first thing he said was: "I didn't realise how much volunteers do at a football club, and what a difference they make". And he is right, they all have their roles, and I'm proud to have worked with this team of volunteers."
Shots Director Russ Howell, who presented Andy with a season ticket for the Directors Box at the EBB Stadium, said: "We are hugely grateful for everything Andy has done, and congratulate him on his successes with the Club. Our pitch is the stage upon which our players perform and Andy has always given us the best possible stage on which to play. Our thanks go to Andy, along with our best wishes for the future. We hope to see him back here very soon, watching his team."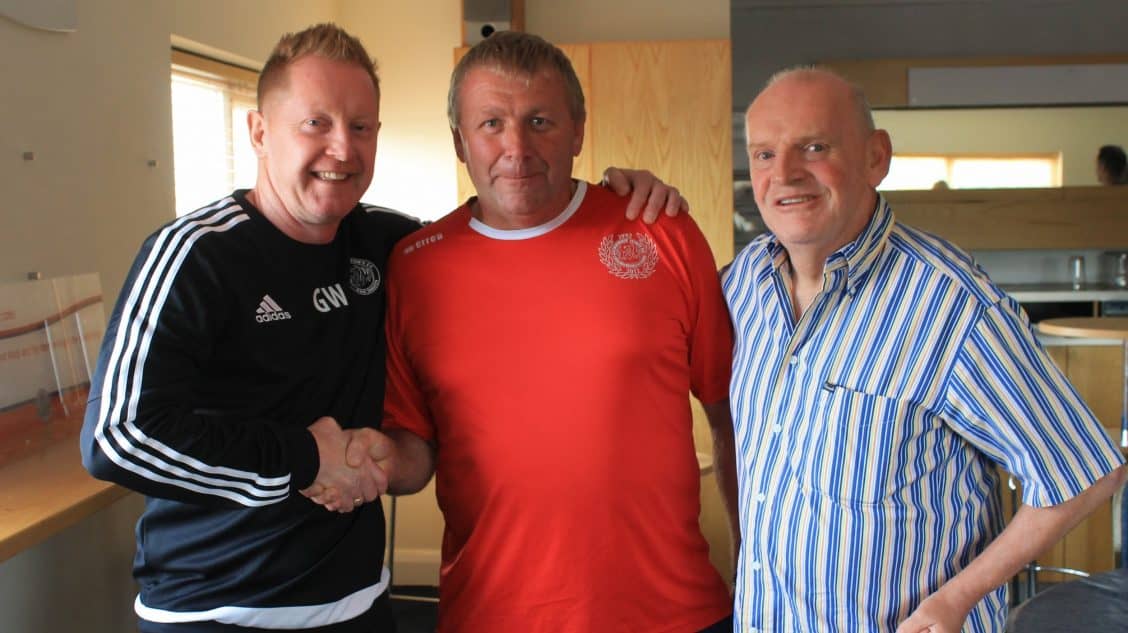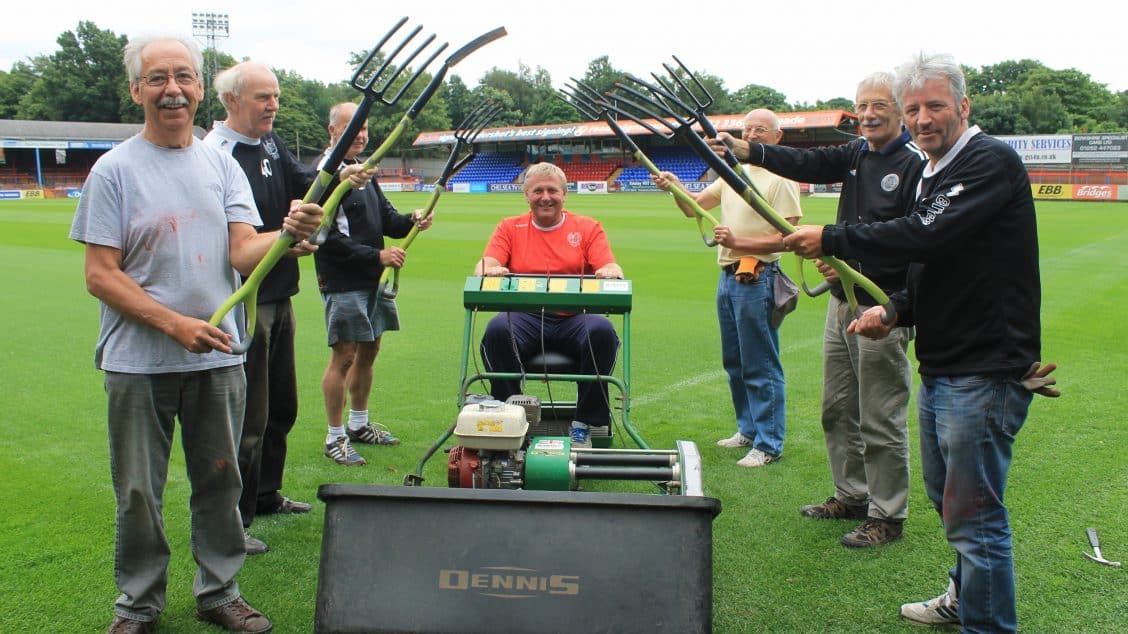 Above: Andy is congratulated by Gary Waddock and Russ Howell; and given a Guard of Honour by his groundstaff volunteers as he leaves the pitch for the last time