The Shots first-team have been spreading plenty of festive cheer with their traditional trips to visit children in local hospitals.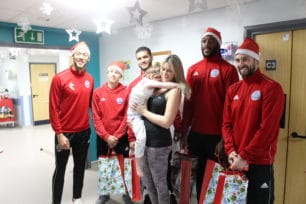 Players and coaching staff toured the wards at Royal Surrey Hospital in Guildford and Frimley Park Hospital in Camberley on Thursday.
They spent the time chatting with patients and their families, as well as delivering presents and posing for photographs.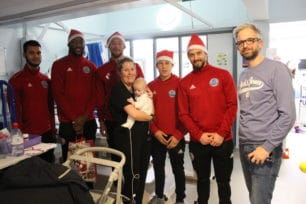 Shots skipper Dean Rance said: "It's great to be here and we've come here and give them a little bit of enthusiasm over Christmas.
"I met a little girl called Violet and gave her a gift, it was great because it put a smile on her face in a time where it's been tough for her and her family."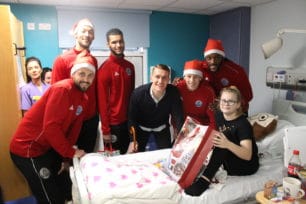 Vice-captain Robbie Tinkler added: "All the children here are so inspiring and to be able give something that means the world to them is fantastic.
It's really great to be here in a time like this where family is everything."
First-Team Manager Danny Searle also visited The Royal Surrey with half of the squad and he spoke about how important and heartwarming an experience like this was.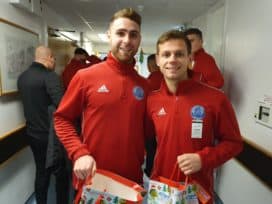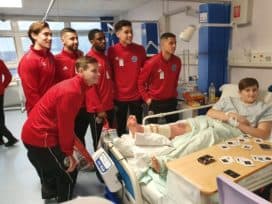 "It's nice for the club and the players to put their hands in their pockets. They've all bought stuff for the children.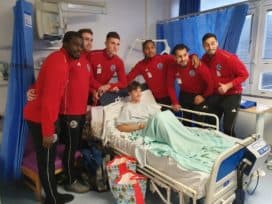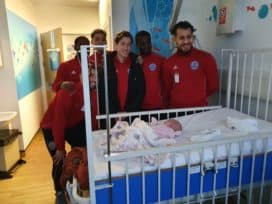 "It's a real family time of the year and it's great to see all the families here supporting their young ones through various illnesses. It's quite eye-opening and heartwarming to see the amount of care and attention they're getting.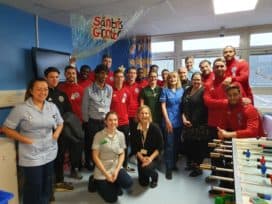 "It's a fantastic hospital The Royal Surrey. The staff have been amazing with us and you can see why so many of these patients are so grateful for what they do."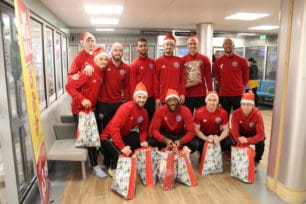 Assistant Manager Anwar Uddin also spoke on the two hospital visits on Thursday: "We've come to the hospital at Frimley just to give the staff some support and obviously it's great to see the children at a time of year like this."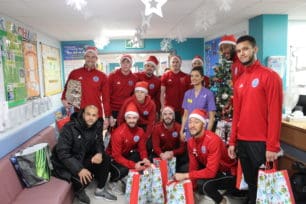 🎁NEW SIGNING??

"Are you quick? We could do with you at the back, we've got very slow defenders"

The players have been out at the Royal Surrey and Frimley Park Hospital's today bearing gifts for the children.

🔴🔵 #TheShots pic.twitter.com/2H4C7HqJ7Y

— Aldershot Town FC (@OfficialShots) December 19, 2019