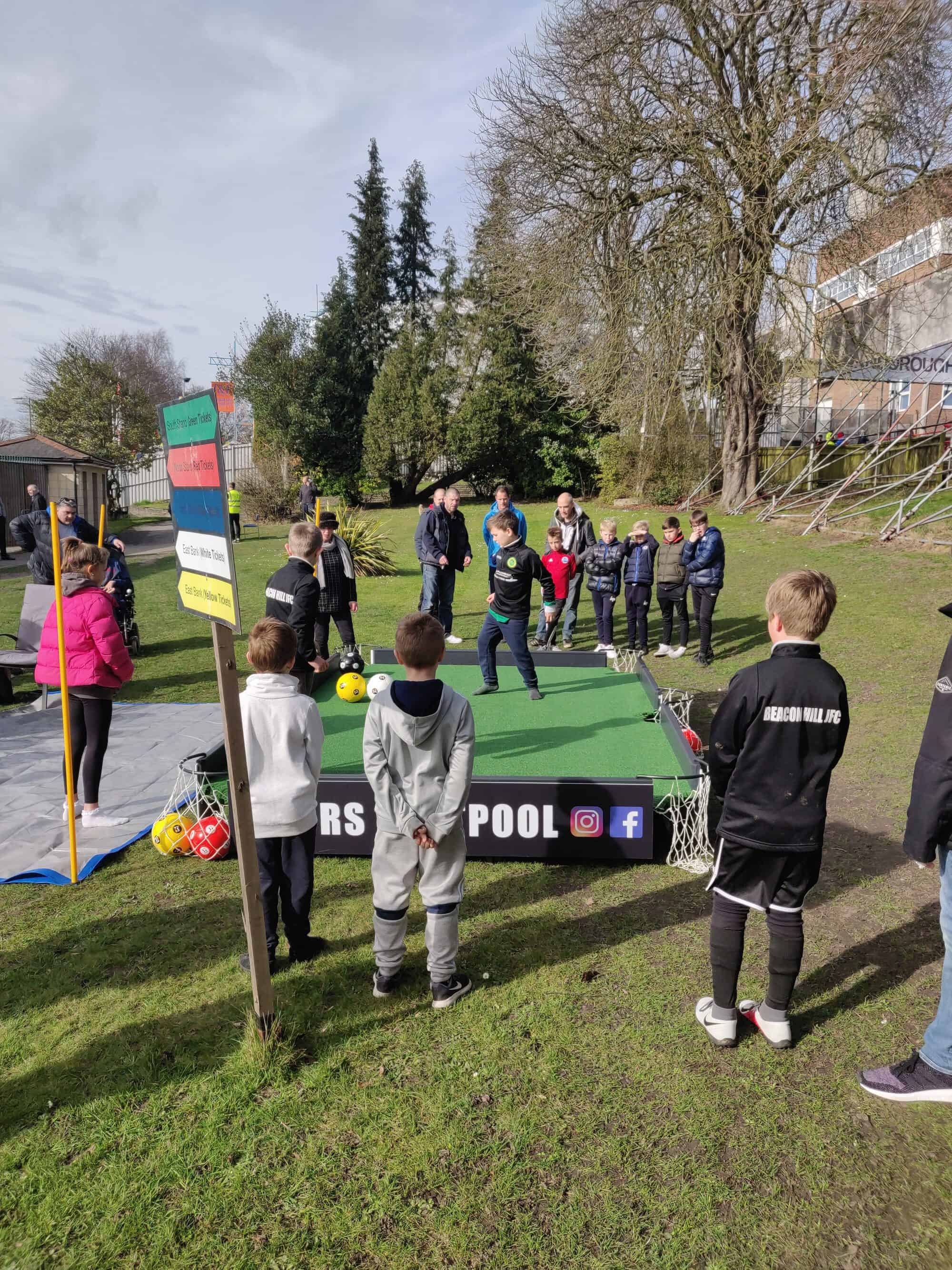 Prior to our game against Gateshead on Saturday, we hosted our first Community Clubs Day. We offered each team free tickets for as many of their player as they could gather, and half-price tickets for parents and coaches who'd like to join them.
On the day we were joined by Yateley Boys, Camberley Boys, Manor Colts Youth, Junior Shots and Beacon Hill; with each team playing a game of Footpool (hosted by ex-Shots midfielder Ryan Scott) ahead of the game, then heading over to their seats to enjoy the game.
Although the result out on the pitch wasn't what we were looking for, we hope everyone enjoyed their day and that we've inspired the next generation of Shots fans. We hope to see them soon at the EBB, cheering on the side for the foreseeable future!
We wish each team the best of luck in their leagues and cups for the rest of the season, and we thank them for coming along.
If you enjoyed RS Footpool, you can book the table for parties or events on Facebook or Instagram, @RSFootpool.