Following the current COVID-19 outbreak, Aldershot Town Football Club chairman Shahid Azeem and Managing Director of Spedeworth Motorsport Deane Wood have generously donated essential items, which has been passed around in the local community of Aldershot.
700 toilets rolls, over 100 milk cartons, along with apple and orange juice and plenty of bread & cheese has been acquired to be distributed to the vulnerable people of Aldershot.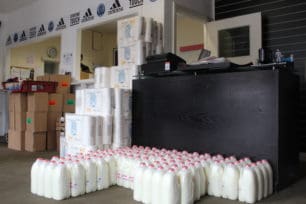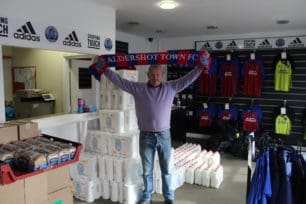 This package has been secured generously from Boz's Fruit and Veg and has been passed around to local communities and care groups, who are in dire need of these essential items.
Places such as: Phyllis Tuckwell Hospice Care Shop, Beaumont Village and the A.R.C. (Aldershot Response to Coronavirus) are all massively grateful for their donations.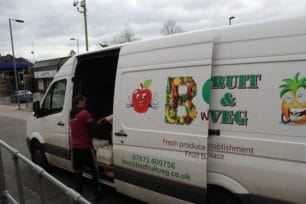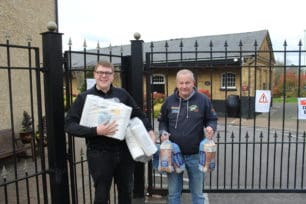 These items were naturally free of charge and we wish all of those currently struggling with the current situation our very best wishes as we look to overcome these challenging times.
Thanks again to Chairman Shahid Azeem and Deane Wood from Spedeworth for this generous donation.