Chelsea Academy have confirmed their Premier League 2 fixtures ahead of another exciting season for The Blues at the EBB Stadium.
Liverpool, Tottenham Hotspur, West Ham United and Manchester City all visit Aldershot during 2018-19 as the EBB Stadium hosts some of the world's best young players.
The season starts on Sunday 16 September, with the visit of Leicester City, followed by a further seven Premier League 2 match. The EBB Stadium will also host Chelsea's home FA Youth Cup fixtures.
The full list of Chelsea's Premier League 2 fixtures at the EBB Stadium:
Sunday 16 September, 12pm: Chelsea v Leicester City
Saturday 29 September, 12pm: Chelsea v Liverpool
Saturday 27 October, 12pm: Chelsea v Brighton & Hove Albion
Friday 23 November, 7pm: Chelsea v Tottenham Hotspur
Friday 7 December, 7pm: Chelsea v West Ham United
Monday 7 January, 7pm: Chelsea v Blackburn Rovers
Friday 15 February, 7pm: Chelsea v Swansea City
Friday 8 March, 7pm: Chelsea v Manchester City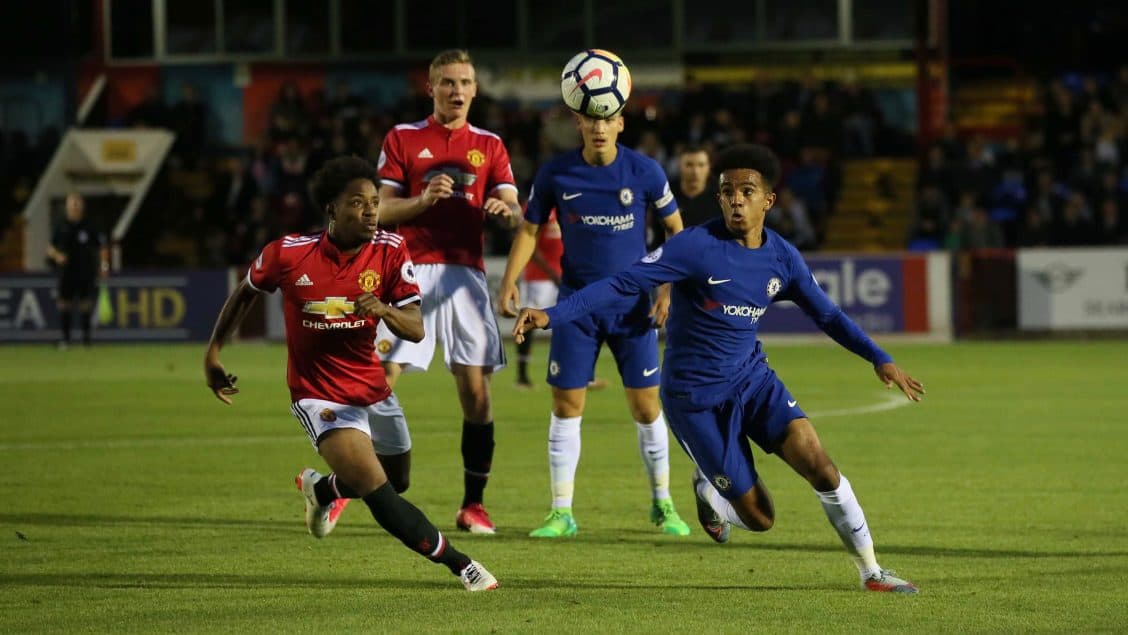 Please check this website for fixture details before travelling