Aldershot Town manager Gary Waddock has made 15 year-old Charlie Dawkins the third new addition to his squad this summer.
The attacking, box-to-box midfielder – a lifelong Shots fan and son of club sponsor Ian Dawkins, Managing Director of Hi-Speed Services – is currently a member of the Chelsea FC Academy, and now also joins Aldershot Town for the 2017-18 season.
"It's great to be here and it feels like the right move. I'm a born-and-bred Shots fan. This is my family's Club and I've supported it since the day I was born," said Dawkins, a pupil at Farnborough's Salesian College. "I'm looking forward to the challenge and I'm going to do my best for the team.
"I'm excited to be joining the squad alongside great young talents like Bernard Mensah and Idris Kanu. On a club level, I'd definitely like us to go one better than last season and maybe return to League Two, but on a personal level I want to go as far as I can in the game. You never know what's possible."
"I have always liked to recruit young and hungry players, and every squad needs some local identity, somebody who really understands the Club. Charlie certainly brings that, as well as plenty of passion and commitment," said Waddock. "He is one for the future, somebody who I hope will stay here for many years to come, but he will also be a vital member of my squad this season."
This non-playing place in The Shots' 2017-18 squad was auctioned at the Club's Summer Party in May. We thank Hi-Speed Services for their continued and invaluable support.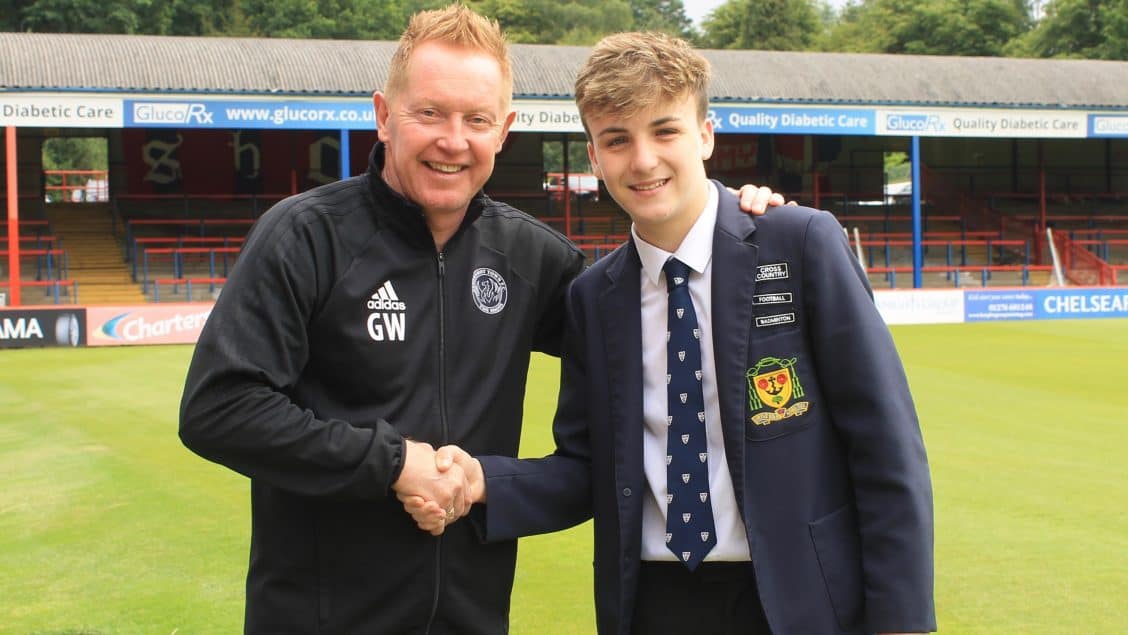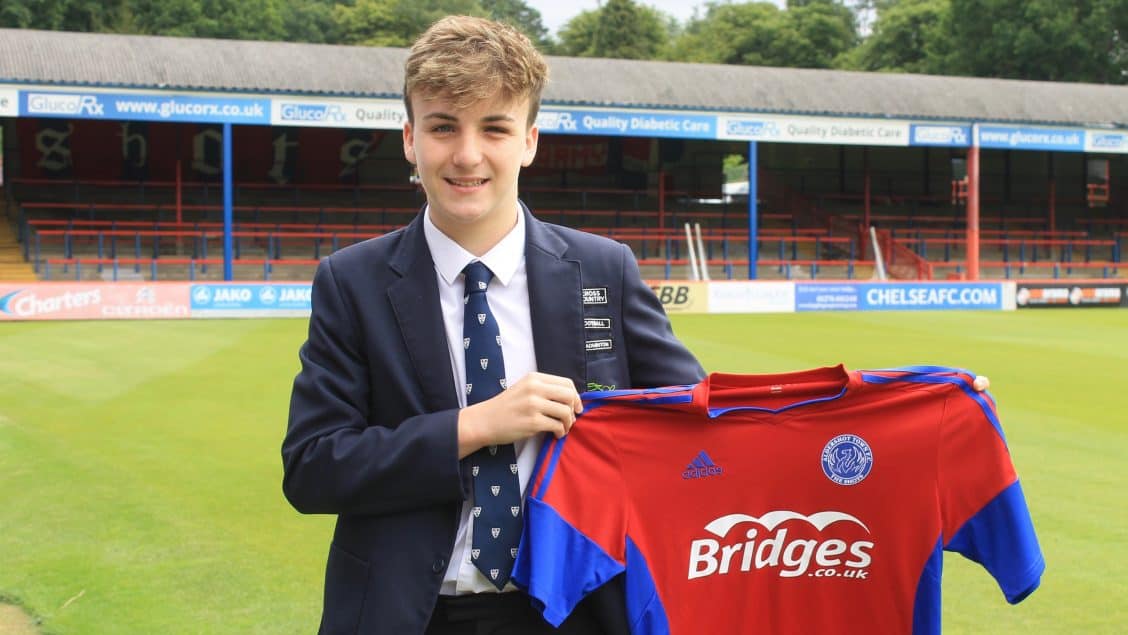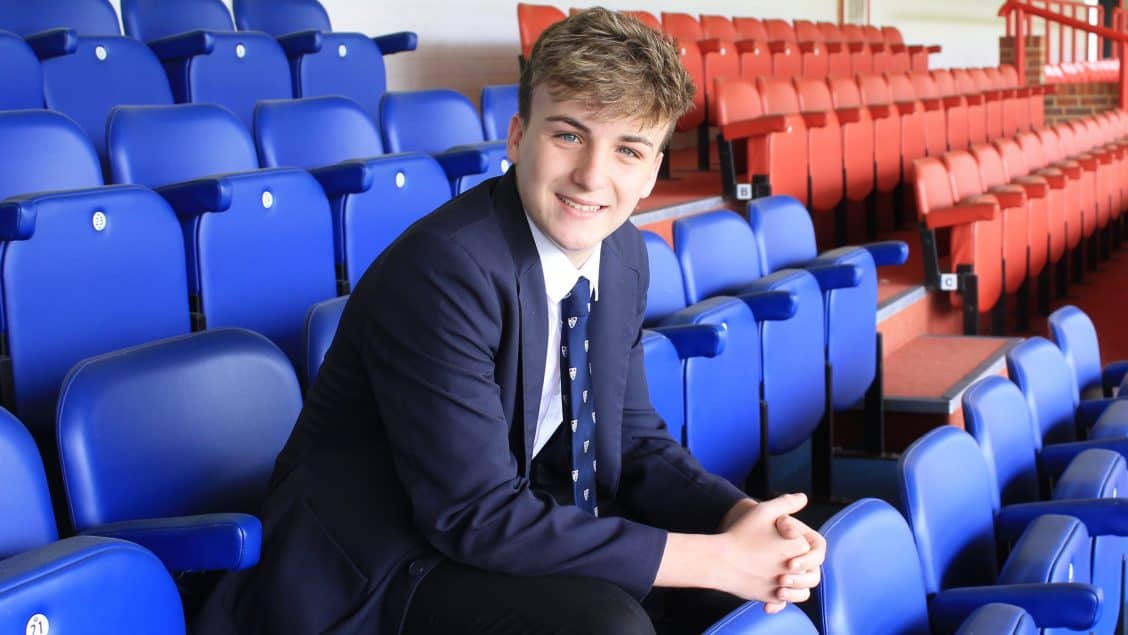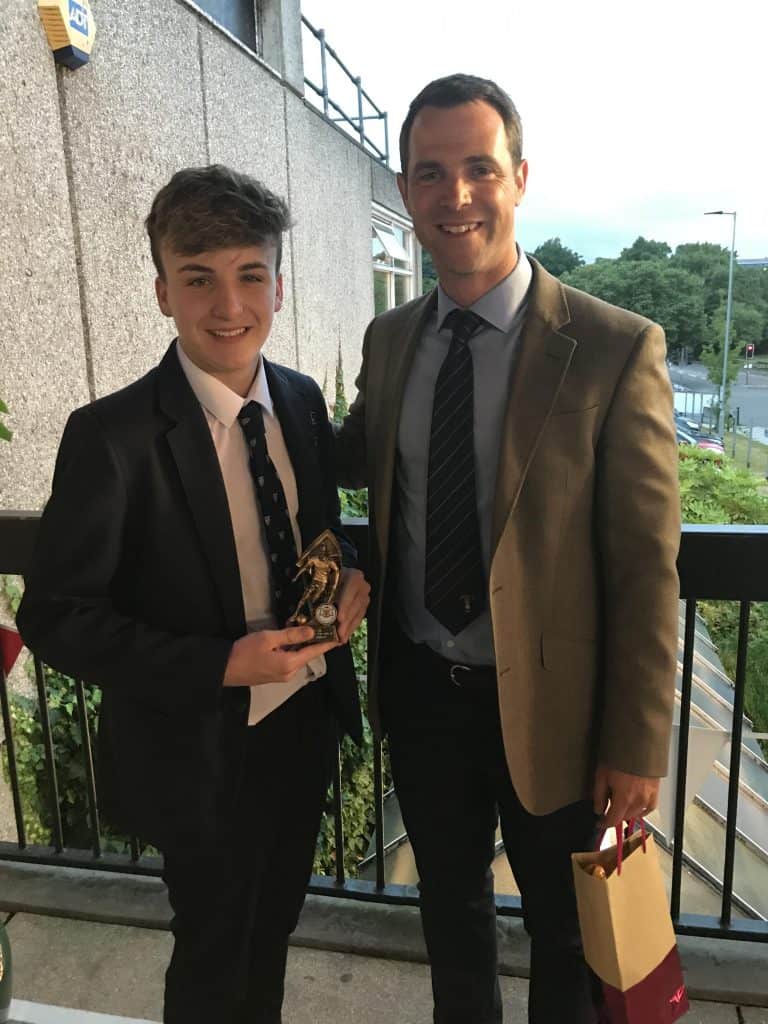 Charlie with former Hampshire bowler James Tomlinson, after receiving the Salesian College Player of the Year award at the Princes Hall on Wednesday night