Jim Stevenson and Jack Saville joined pupils at St Joseph's Catholic Primary School in Aldershot to announce the total of their fundraising efforts in aid of the British Heart Foundation.
The players were special guests at the prize-giving ceremony which rewarded the children who had individually raised the most money in an amazing total of £5400.
Initially set a target of £2000 by St Joseph's teacher Joanna Williams, the students raised the money by taking part in a sponsored sports challenge, which was organised with the help of Aldershot Town's Football in the Community Trust and co-ordinated by FITC coach Sam Jones. Children aged four to 11 took part in a series of ten events, ranging from timed sprints and star-jumps to football-themed tests of skill, including a penalty shoot-out and dribbling competition.
The total was boosted by the Club's donation of £5 from each adult ticket sold to parents and relatives of St Joseph's pupils for Easter Monday's match against Braintree Town.
"We were delighted to play a small part in helping the school raise such a huge amount of money," said Stevenson, who presented one child in each year with a medal and a Shots football signed by the entire first-team squad. "It was a pleasure to be in the Assembly Hall when the grand total was revealed – the pupils' reactions were amazing, you could see how much it meant to them.
"As a professional athlete, we are constantly told how important it is to look after our bodies, and I hope that the children remember what they have learned during this initiative. Aldershot Town is a community club, and we all know somebody who has been affected by heart disease, so I hope that this money will help the British Heart Foundation to continue their great work in communities like ours."
Williams said: "The idea for the sports challenge came from our student council, which is made up of children from each year group. They were keen to support the BHF as there are pupils at the school who have heart problems, and others whose parents or grandparents are affected by heart conditions. That passion for the cause really came through during the challenge, with the whole school and staff taking part, and in the amazing total the students helped to raise."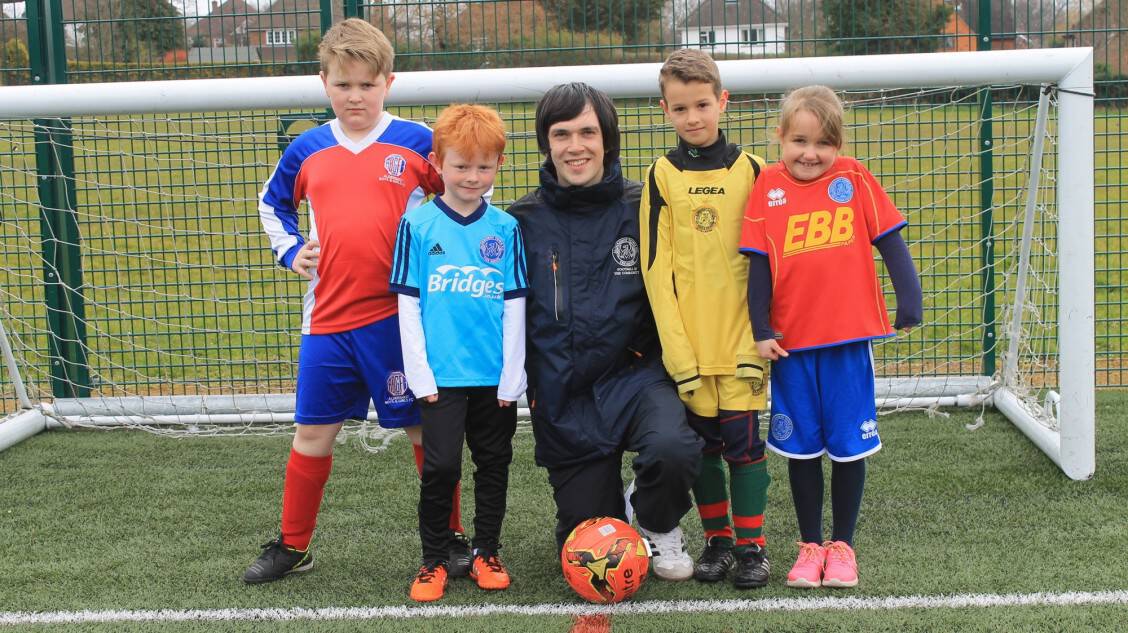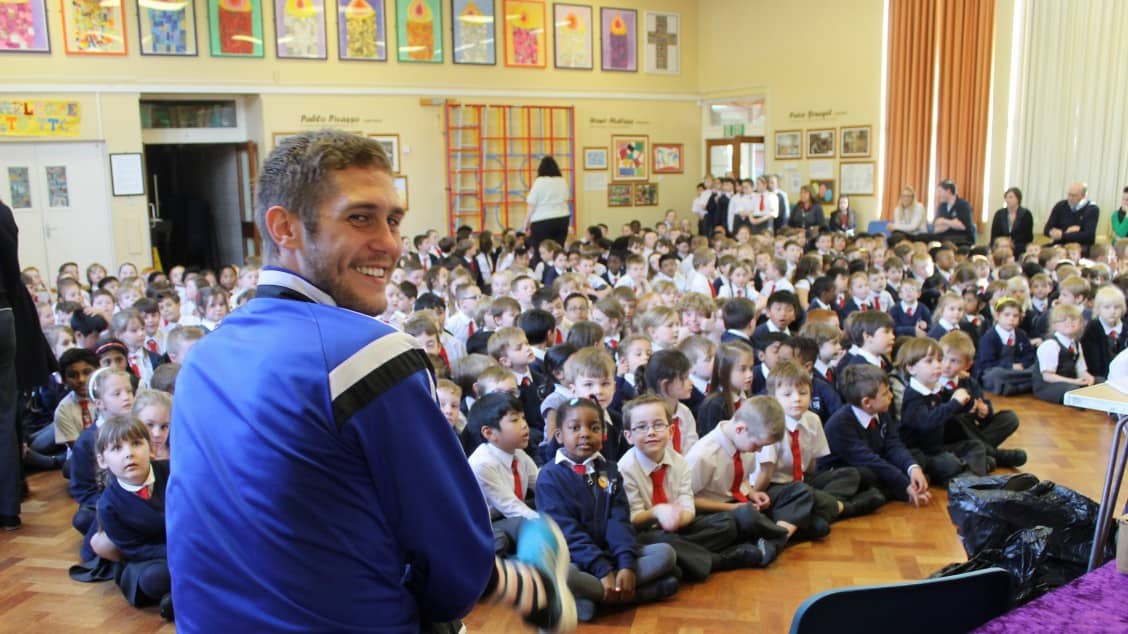 Karl Coppack, Fundraising Manager at the BHF, agreed. "Everyone at St Joseph's School should be really proud. They have raised an extraordinary total and it's all down to their remarkable efforts. We are incredibly grateful for their support. Every contribution, big or small, plays a crucial part in funding our life-saving research and helping our scientists find new ways to fight heart disease."
For over 50 years, the BHF has pioneered research that's transformed the lives of people living with heart and circulatory conditions. With heart and circulatory disease is responsible for around 155,000 UK deaths each year – around one every three minutes – their work has been central to the discoveries of vital treatments that are changing the fight against heart disease.