Sam Waters, Aldershot Town's Head of Youth for our new under 7 – under 15 age-group teams, gives us an update on the first three weeks of the programme…
First things first, how is everything going? It has been a very positive start, we've got 80 kids registered already, all of whom have received club kit. Both players and staff have also been to watch the first-team, which is very important and great for the football club. We've had a very positive response with regard to fixtures – we are playing, or have already played, a number of Academy teams, including Southampton, Millwall, Brentford, Portsmouth, AFC Wimbledon, Swindon Town, Southend United and Crystal Palace. This is a fantastic opportunity for our players, and shows how highly regarded Aldershot Town is by these bigger clubs.
Our Under 12s went down to play Southampton on Sunday, to play at a Premier League training ground which they've just spent £30 million on. It was a tough test for them, but a good opportunity to test themselves against players from one of the best academies in Europe. It was also a very useful exercise for us to evaluate the players we've got, from next season our top teams will be facing academy teams from Football League and Premier League clubs on a regular basis so it is important that we have players who can compete at that level.
Those Academies are well established and renowned for the players they have produced – in that, will ATFC Youth be playing against some of the best young players in the country? Southampton and Palace are Category One Academies and obviously have extensive resources at their disposal. It is a great experience for our players to play at facilities like that against some of the best players in the country at their age group. Our aim is to produce age groups that can compete at that level, our players will have to compete with that calibre of player when they are ready to break into our first team so if we can provide them with that experience at such a young age it stands them in good stead for the future. Sean McGinty and Rhys Browne have won the FA Youth Cup and if we can compete with players of that calibre from under 9 level and upwards it gives them a better chance when they reach 18 or 19 years old of competing with them for places in the first team.
I presume that recruitment process is on two levels, in finding the best children from the Aldershot area and also taking on players released from Premier League and Championship clubs? Definitely, I think the relationships that we have with our neighbouring clubs are relatively good, and we have a number of players with us already who have played Academy football at a variety of levels. Some have been with clubs like Southampton, Wycombe, Reading and Swindon Town, among others.
Although we may not be able to compete with some Football League and Premier League clubs in terms of resources what we must do is ensure that the things we can control and operate are of the highest possible standards. We put great emphasis in how we support and treat players at the football club, the relationship between coaching staff and players in extremely important to us. For some of the Football League and Premier League clubs it can almost be like a machine where vast numbers of players are recruited and then churned out, whereas we operate small squads in order to maximise the playing time and we provide them with the best support possible in order to give them every chance of making it into the first-team.
Our aim as a youth department is to produce players above and beyond our first team, we will be striving to produce players who could play in the Premier League. We adopt this approach simply because we believe that if we strive for the highest possible level of football and players fall just short, we will be producing players who could play in the Football League, something the football club has a proven track record of.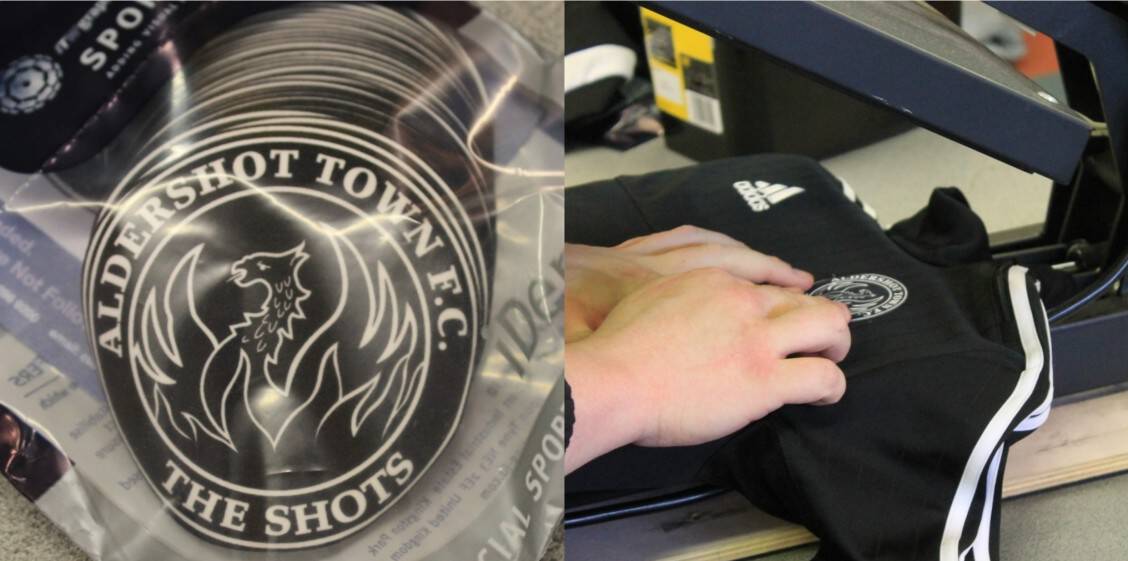 You've been putting the finishing touches to the teams' kit this week – it's a small detail but also vitally important that the children are able to wear the Aldershot Town badge with pride, isn't it? It's probably one of the main things that both the players and staff alike look forward to, getting their new kit, and they'll wear it with pride, definitely. Once we give it out I'm sure some of them will be sleeping in it. When we travel to clubs like Southampton it was excellent to see our players in very similar kit to a Premier League club and it's exactly the type of image we want to be portraying.
And does that pride also extend to the facilities at our disposal, in Weydon Sports Park in Farnham and Guildford's Surrey Sports Park? We are fortunate enough to be able to provide our players with access to state-of-the-art facilities worth millions of pounds. We're trying to compete with Premier League and Football League clubs and although we can't spend the £30 million that Southampton have, or the £200 million that Manchester City have spent, we can provide facilities of a very similar standard with the only difference being that we don't own the facilities. We place great value in the environment we create for our players and the facilities we use play a huge part in the development of that environment. In my opinion, excellence breeds excellence so it is important to provide the best facilities we could possibly have at our disposal.
How will players benefit from the trips to Spain and Germany later this year? These are the types of opportunities that Premier League Academies will provide to their players, and we want to ensure our players are provided with similar opportunities – there's nothing better for the player's football education than experiencing different cultures, competing against different types of players and different ways of playing the game. They'll be playing against kids who have been brought up in completely different environments. It's great for their development as footballers and as people.
We want our players to aspire to play at that level. As well as testing our players against some of the best players in this country within their age band, we are also enabling them to test themselves against some of the best players across Europe.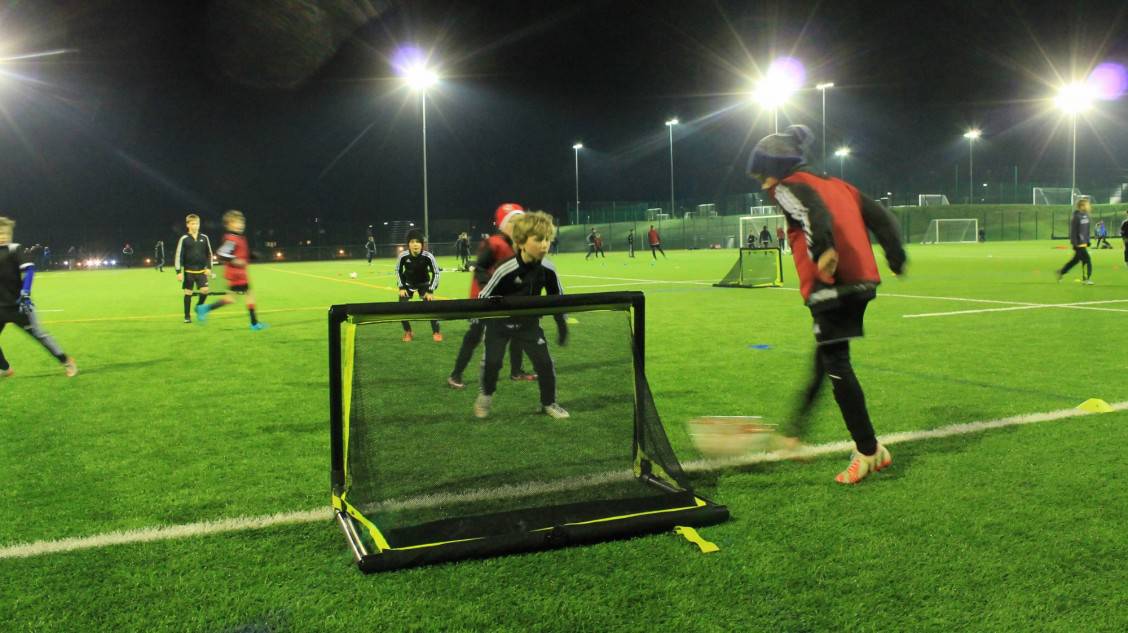 Are applications for the open trials in June coming in already? Yes, they're filling up quite quickly – we've had about 30 applications just this week and we haven't even sent out any of our marketing material as yet. It shows how popular the department is going to be. We'll be sending out about 10,000 flyers within a 20-mile radius. This, coupled with the recruitment of players from local district and country representative teams, as well as releases from other local clubs, means that we will have some very competitive squads and add more quality to the talented players we already have within the youth department.
As the head of this youth department, how excited are you at what has already happened and what might be achieved? I'm very excited, the start we've had has been very positive and I think we have great potential here to create something which is as good as, if not better than, a Football League Academy. We have the freedom to build something here for the long-term, and to be able to compete with league clubs. The Club have been very supportive from day one and are passionate about producing local players for the first team, which is reflected in their decision to ensure every penny invested into the youth department is re-invested into the development of the players. Having a youth department that is used to generate income is not conducive to the development of players, something recognised by the Club, which means we have an excellent opportunity to create something special that is recognised nationally.
One common problem people find with youth football is the pressure from parents on the touchline – how are you going to combat that? As people we are all competitive, and in my opinion winning is important in youth development, but it's not a 'win at all costs' mentality. We encourage our players to strive to win games because that is the object of football however, not to the detriment of their development. We encourage the players to focus on the process that results in winning games, rather than just focusing on the outcome and trying to achieve that outcome at all costs, even if it means cutting corners or even breaking the laws of the game, which isn't acceptable.
We are very strict with our parents' behaviour. They are generally very good and extremely supportive, and I think they appreciate that we do have highly-qualified and experienced coaches and trust our staff to develop their son. The issues arise when parents 'commentate' or coach from the side-lines, because any information coming from the parents could be contradictory to the instructions our coaches give and can cause confusion, which would be detrimental to their development. Our coaches follow a long-term and comprehensive development programme, and I think the parents appreciate that.
My aim is to educate the parents as much as the players, because parents spend far more time with the players than we do. If we can educate the parents in our philosophy, core principles and values then they can provide their son with more specific support that is in line with the support and information our coaching staff are providing and avoiding contradiction and confusion.
Even at the youngest age-groups, is there now a nutrition and sports science element to the programme which both players and parents should be aware of? We try to educate them, with fluid intake and nutrition but we also have to remember they are children. There are many physical and psychological elements of the game that players need to be able to cope with, such as maturation and growth spurts among many others. It is imperative that all involved with the development of the player are patient. For me, that's key in youth development and one of the reasons we have small squads and don't believe in turning players away from the football club.
Our approach to development is very much holistic. It is important that we develop the players all round skill set not just their technical or tactical skills and we believe that their technical, tactical, physical and psychological skills must be taught and developed in conjunction with each other in order for meaningful development to occur.
**The Club will be holding free open trials in June, held at Surrey Sports Park. For ages under 7 to under 10, the trial is on Monday 6 June from 6.30-8pm. The trial for under 11 – under 13 is on Thursday 9 June, also from 6.30-8pm, whilst the under 14 to under 16 trial is on Monday 13 June from 6.30-8pm. Postcode for Surrey Sports Park is GU2 7AD. For more information on the different tiers within the youth department, or to register your place at our June trials, please email sam.waters@theshots.co.uk, including full contact details and any medical issues which coaches will need to be aware of during the trials, or complete this Google Docs application form.