Former Scotland International player and manager Alex McLeish has paid his respects to the late former Shots player Paul Shrubb by sharing an piece of memorabilia with us.
McLeish sent us this teamsheet (below) from when Aldershot FC played Aberdeen in a friendly at the Recreation Ground in 1984 as well as this image of the pre-match greetings.
Paul played for Aldershot while Alex played alongside names such as Gordon Strachan in the Aberdeen side.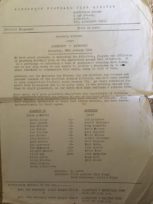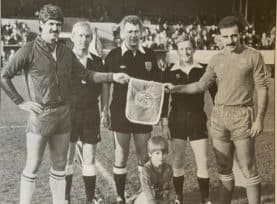 Our thoughts continue to be with Paul's family and those closest to him at this time, but this is just one example of how his legacy will continue and how fondly he will be remembered.