Last night (Thursday 19th December), Holy Trinity Church hosted Aldershot Town's official Christmas Carol Services.
A number of carols were performed throughout the night, including: O Come All Ye Faithful, Joy To The World and Silent Night too.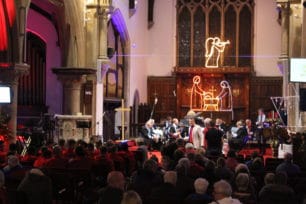 Players were also given the opportunity to get up and sing the chorus of one of the carols performed and perfectly summarised what was a lovely evening for all those who attend.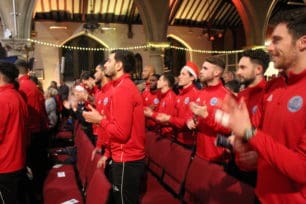 All the first-team staff and first-team players stayed at the end of the carol service to chat with fans, with a couple of the players even offering people at the carol service a short musical performance of their own.
AJ Eyoma and Shamir Mullings were the main two performers behind the instruments in the Church with several other first-team players offering their support for the two musicians as well.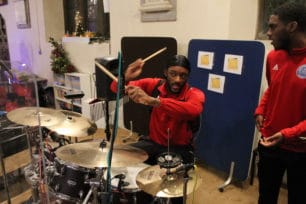 Overall, it was a great evening for everyone who attended and we would like to thank everyone who helped make it a wonderful Christmas Carol Service.
We would like to wish everyone a very Merry Christmas and a Happy New Year, as we look forward to seeing plenty of you there at our carol service next year!