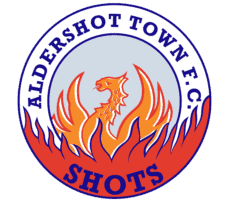 Wates and Aldershot Town Football Club have announced that they have exchanged an Agreement to deliver new homes on land around the EBB Stadium, which will facilitate the regeneration of the football stadium in the town centre.
The Agreement will see Wates Partnerships take responsibility for securing planning permission for both the stadium works and the residential development. It will work alongside key stakeholders to realise the project, including Rushmoor Borough Council, the club and its supporters.
A planning application is expected to be submitted in 2023 after a period of community engagement. The sale of the new homes planned should generate sufficient value to enable vital advancements to the club to be realised, helping to provide a sustainable future for Aldershot Town Football Club.
Wates Partnerships is part of the Wates Group, one of the leading privately-owned construction, residential development and property services companies in the UK. Aldershot Town Football Club is a professional association football club in the Vanarama National League, based in Aldershot, Hampshire.
Craig Horn, Director for Wates Partnerships, said: "This is an important project for the Partnerships team at Wates and the result of many months of hard work. We're proud to be working with Aldershot Town FC on this project. We are very much looking forward to progressing plans to provide new club facilities and new homes, which will secure the football clubs' future as a real community asset."
Shahid Azeem, Chair of Aldershot Town FC, said "We are absolutely delighted to announce this major Agreement that will secure the future and provide sustainable opportunities for Aldershot Town Football Club."
"On behalf of the Board and the club, we are extremely grateful to Rushmoor Borough Council for their support, particularly to the Leader of the Council, Cllr David Clifford; Cllr Martin Tennant, Deputy Leader and Major Projects and Property Portfolio; as well as Rushmoor Cabinet, along with Karen Edwards, Executive Director; and Tim Mills, Head of Regeneration and Planning."
"This is a really exciting time for the club. Whilst I know results are important on the pitch, having this signed agreement will protect the future of the football club. There are so many people to thank and acknowledge, who we will thank during the engagement period."
Cllr David Clifford, Leader of Rushmoor Borough Council, said "We are delighted at the news that Wates is partnering with ATFC to help progress their ambitious development for the EBB stadium. We look forward to working with both parties to realise the exciting plans that they have".
A timetable for community engagement and local consultation, to help shape the improvements, will be announced in the coming weeks.
About Wates Partnerships
Wates Partnerships offers development investment opportunities and package deals to customers in the affordable housing, senior living, Build-to-Rent and student housing sectors. The business secures 'brownfield' land opportunities and works in collaboration with Wates' contracting businesses to offer customers de-risked investment opportunities. Where appropriate, Wates supports these schemes with its own capital and will take sales risk.
https://www.wates.co.uk/services/wates-developments/
About Wates Group
Established in 1897, and celebrating its 125th anniversary in 2022, the Wates Group is one of the leading privately-owned construction, residential development, and property services businesses in the UK. We employ 3,800 people and work with a wide range of public and private sector customers and partners. In 2021 the Group delivered pre-tax profits of £37.4m against turnover of £1.63bn. Everything we do is guided by our purpose of working together to inspire better ways of creating the places, communities, and businesses of tomorrow. Now in its fourth generation of family ownership, the Wates Group is committed to the long-term sustainability of the built environment.  We are working to eliminate carbon from our operations by 2025 and to be a truly inclusive employer that reflects the diversity of the communities in which we work. We are committed to increasing the proportion of women at all levels of our business, broadening our ethnic diversity, and encouraging people with disabilities into the sector.