Last week, we were delighted to welcome a number of our sponsors and partners to the EBB Stadium to be part of our 23/24 team photo.
We were joined by Akiko, the Army FA, Bridges, Rushmoor Borough Council Leader David Clifford, ELM, GlucoRx, Gordon's School, Group One Farnborough BMW, The Lord Mayor of Rushmoor Councillor Clive Grattan and NATTA.
Our official team photo for the 23/24 season can be seen below.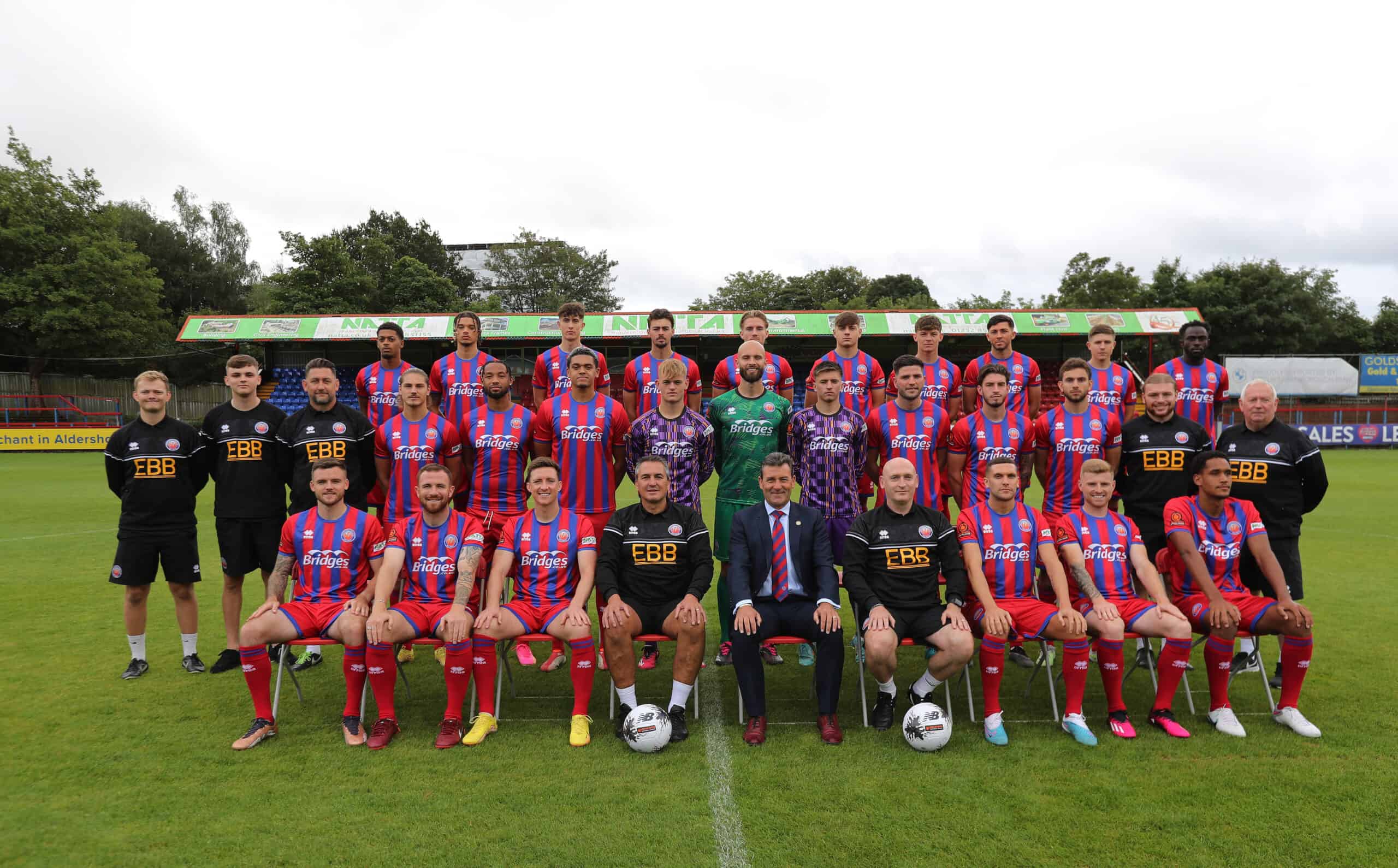 Back row (L to R): Zain Walker, Maxwell Mullins, Alex MacAllister, Keane Anderson, Ryan Glover, Josh Stokes, Tommy Willard, Ollie Harfield, Olly Scott, Henry Ochieng.
Middle row (L to R): Liam Charles, Jamie Hedges, David Smalley, Lorent Tolaj, Kwame Thomas, Coby Rowe, Finlay Westen, Jordi Van Stappershoef, Jasper Sheik, Cian Harries, Ethan Burnett, Hady Ghandour, Bradley Read, Ian Gair.
Front row (L to R): Tyler Frost, Theo Widdrington, Aaron Jones, Richard Dryden, Tommy Widdrington, Hugo Langton, Stuart O'Keefe, Jack Barham, Haji Mnoga.
With Club Chairman Shahid Azeem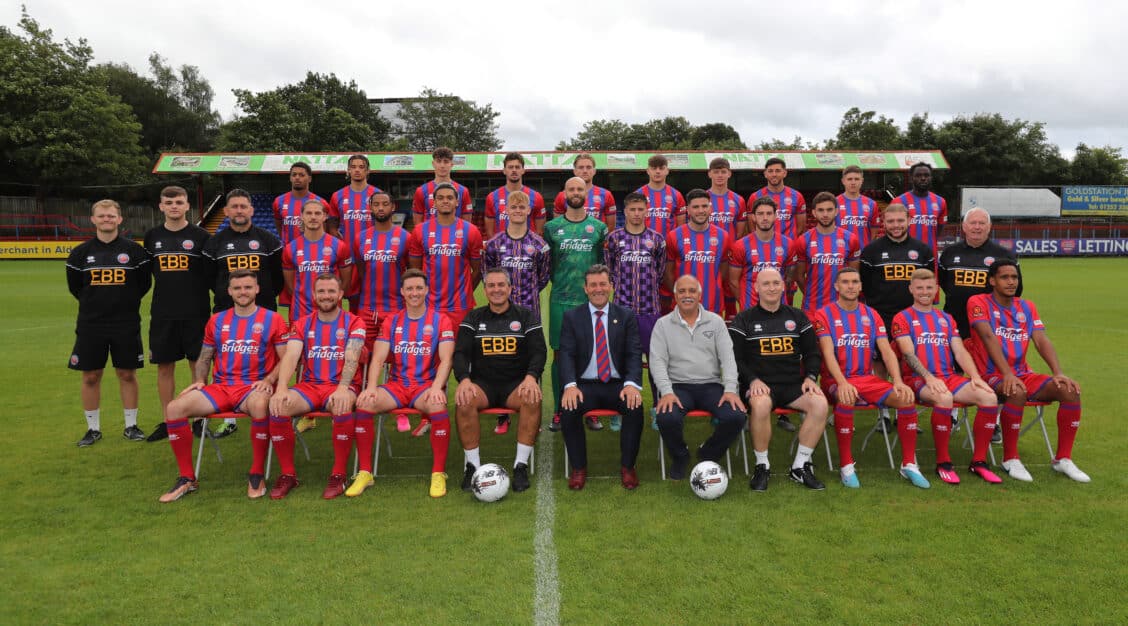 Joined by Akiko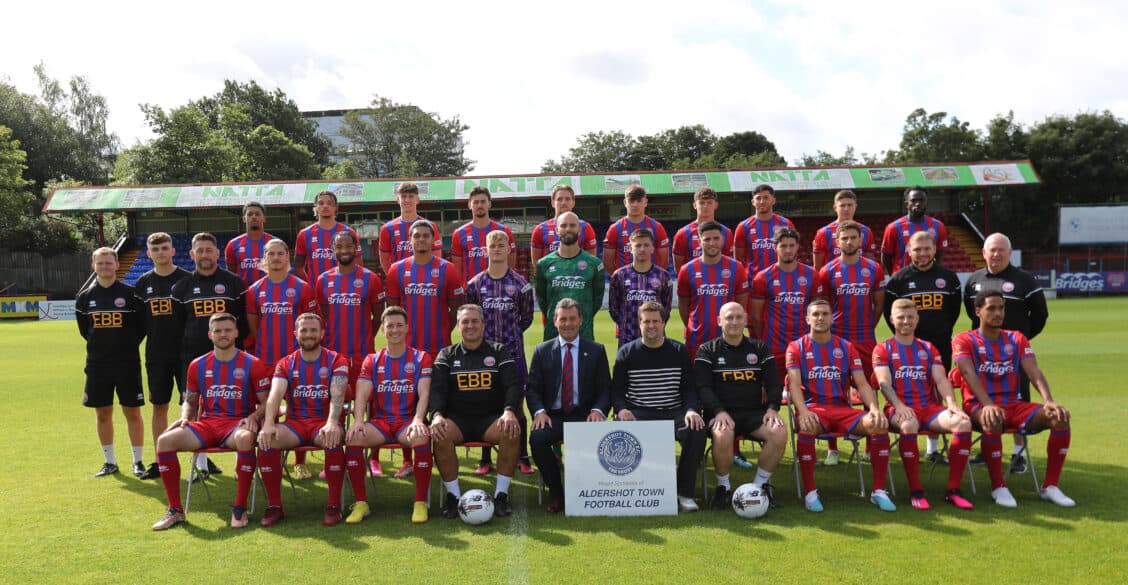 Joined by the Army FA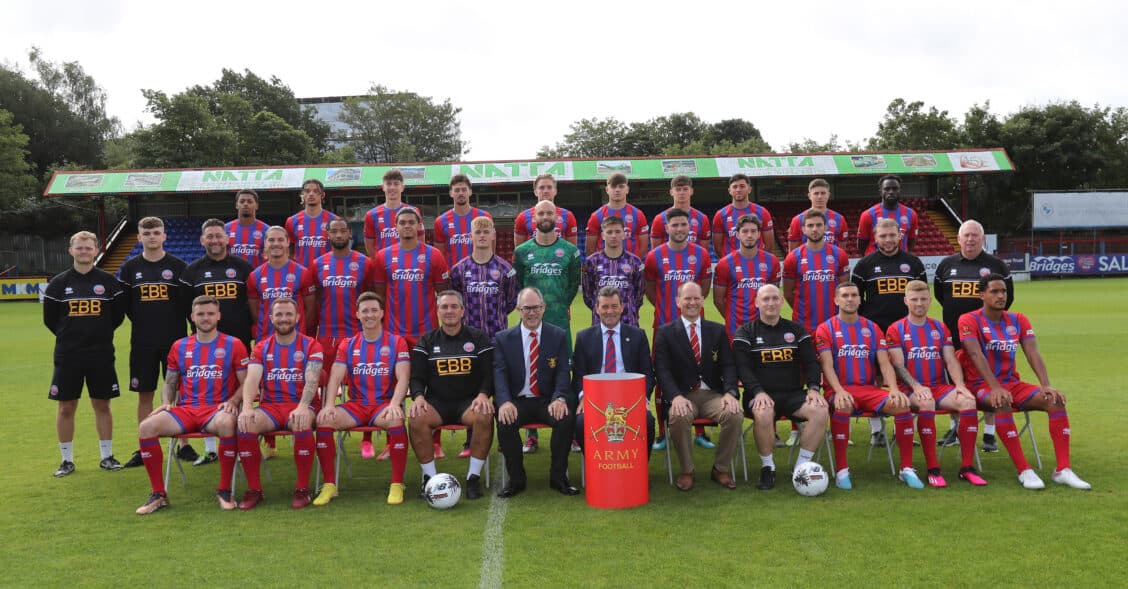 Joined by Bridges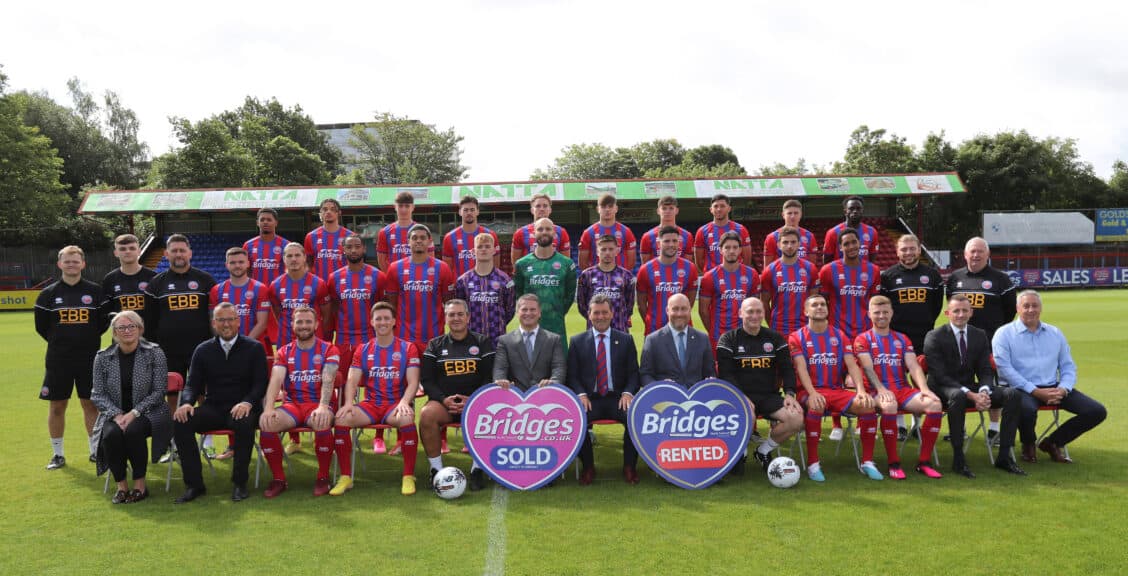 Joined by Rushmoor Borough Council Leader David Clifford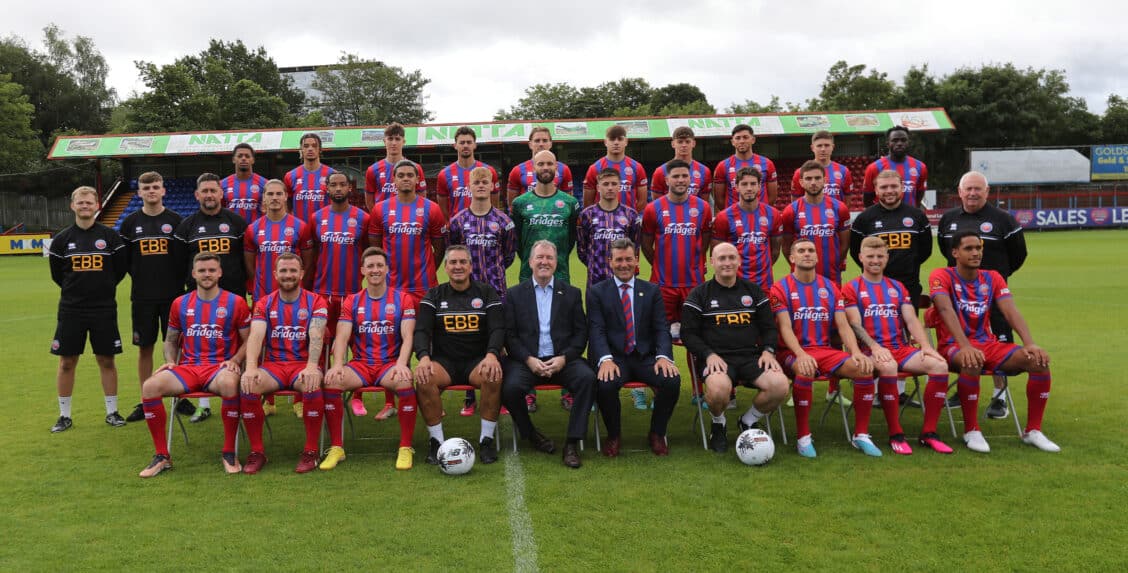 Joined by ELM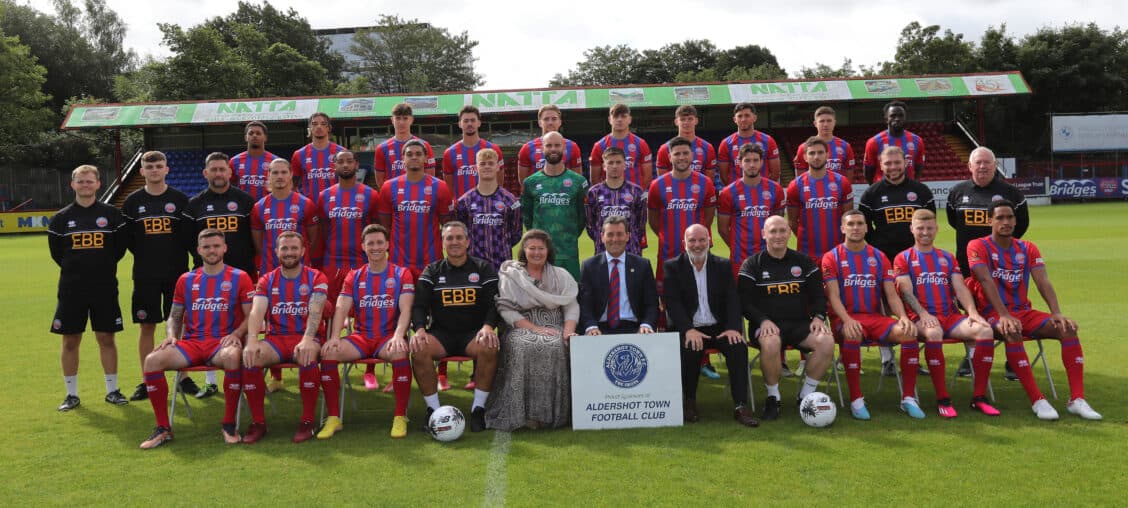 Joined by GlucoRx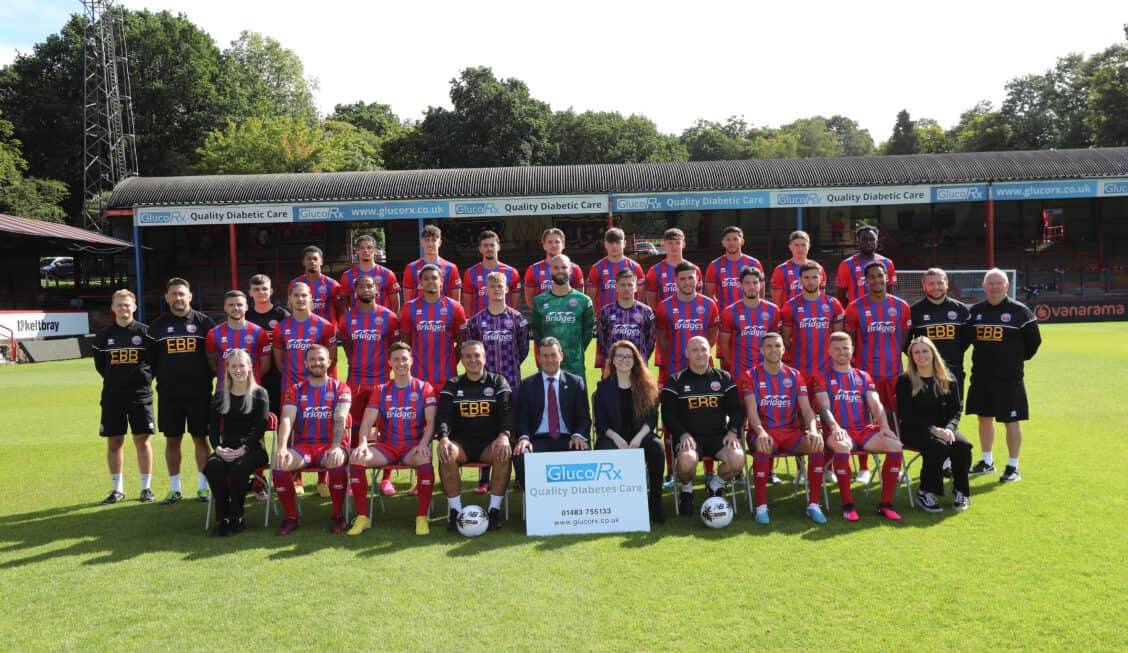 Joined by Gordon's School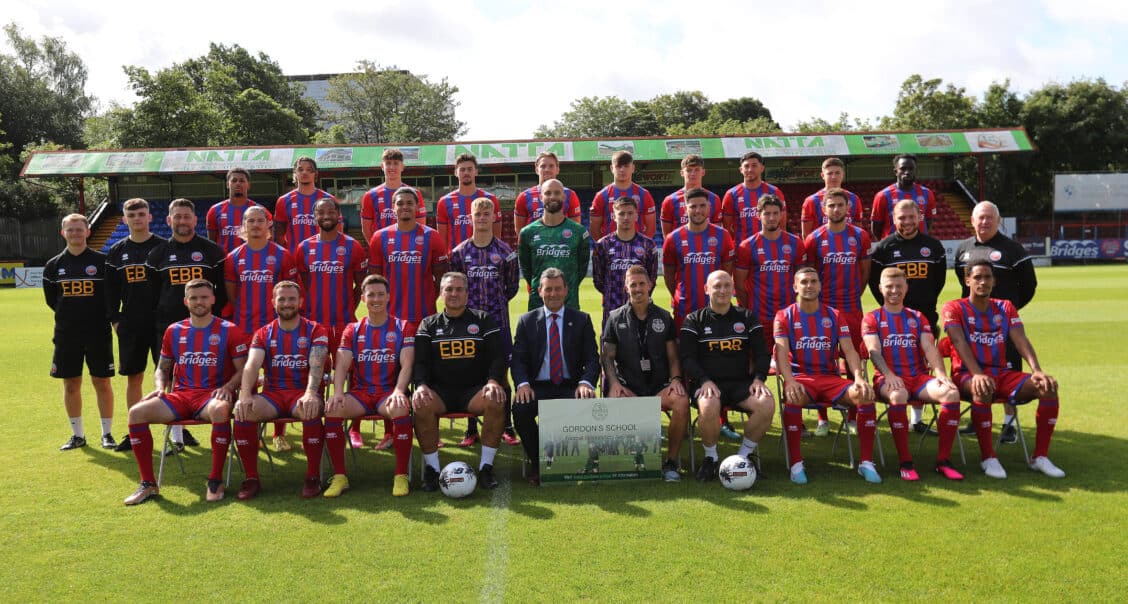 Joined by Group One Farnborough BMW

Joined by the Lord Mayor of Rushmoor Councillor Clive Grattan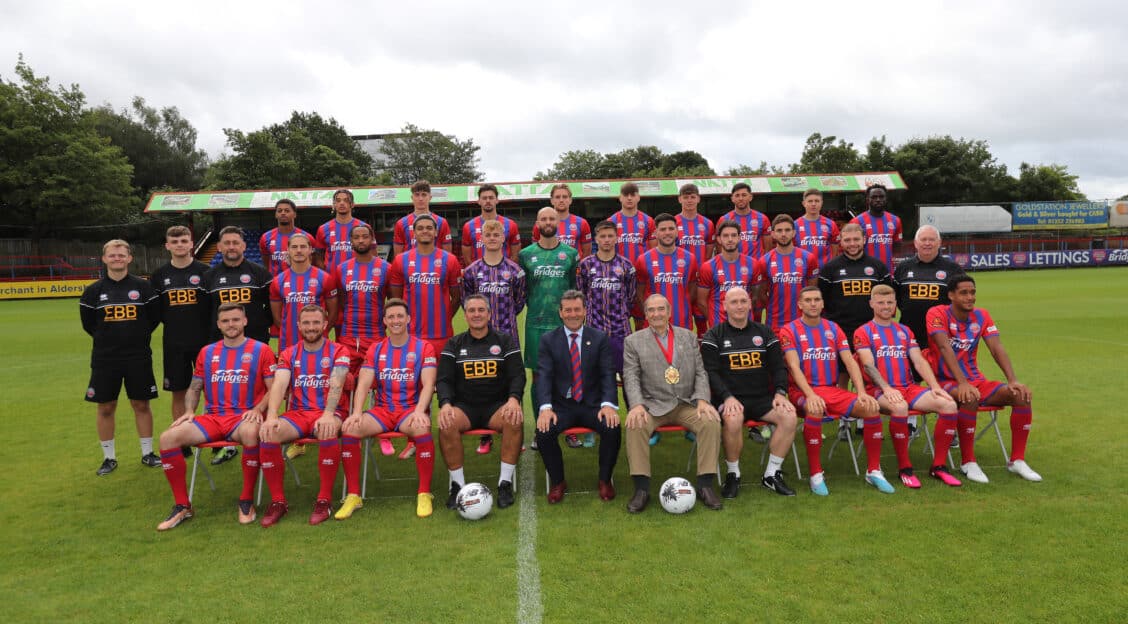 Joined by NATTA