We're delighted to offer a first look at our kits for the 23/24 season!
Together with our long-standing technical partner, Erreà, we can now introduce our home, away and third jerseys that we will be wearing during the upcoming 23/24 season.
Alongside our new club crest, our new kits form a key part of our new identity with a design that introduces the heritage of Aldershot Town FC into the modern era.
Influenced by our 93/94 promotion winning kits our home kit will stand out with a bold vertical blue stripe pattern on a red background. This version distinguishes itself from previous ones with its unconventional character, a detail that immediately captures attention.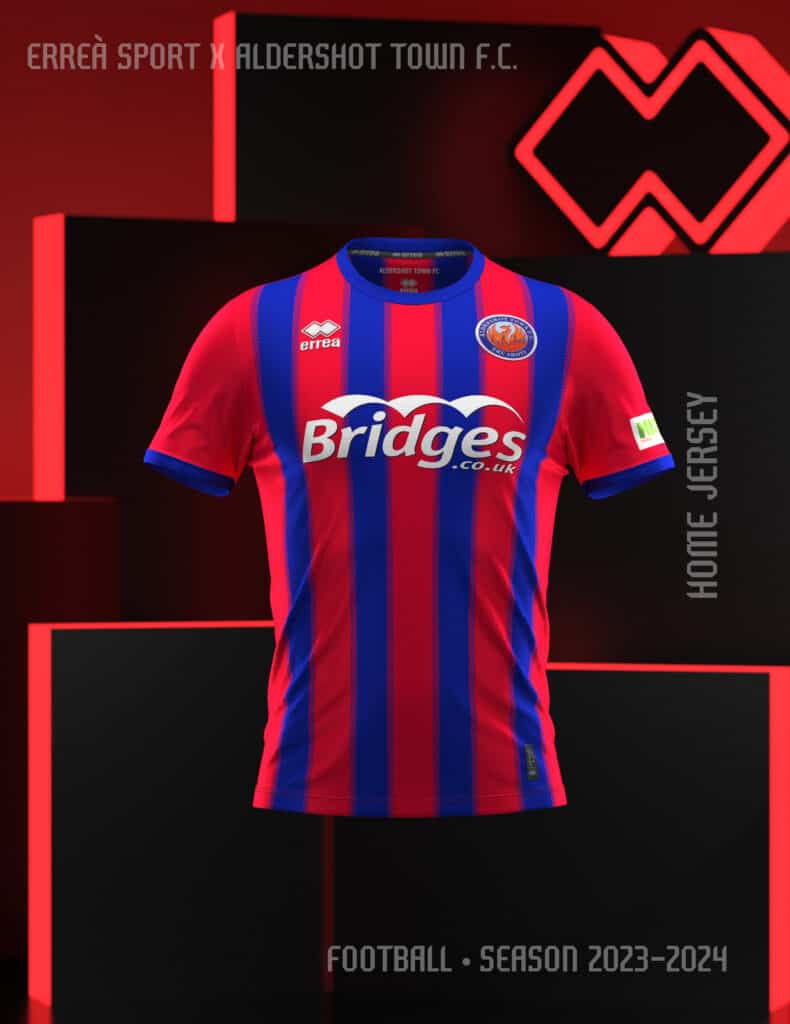 Our away kit is also inspired by the promotion winning side 30 years ago, featuring an elegant and sophisticated design, incorporating vertical stripes and a colour combination that combines white, sky blue, and black.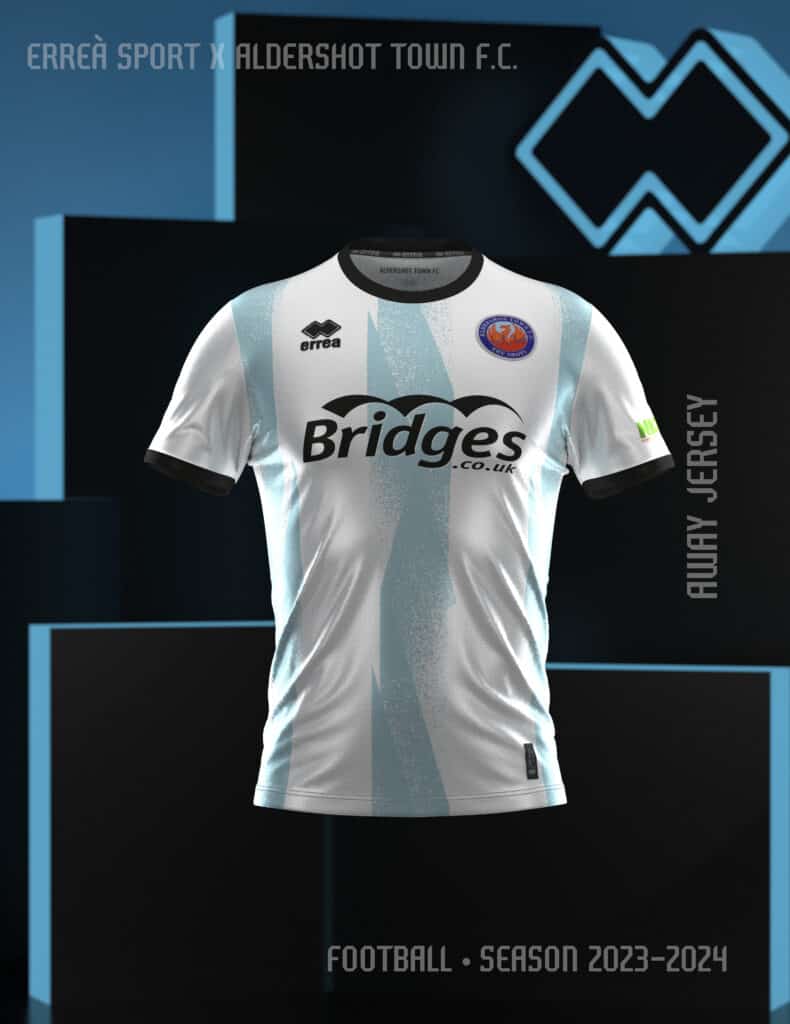 Our third kit will follow the same colours as last year but features a striking yellow colour and a refined pattern, with black details adding a touch of elegance.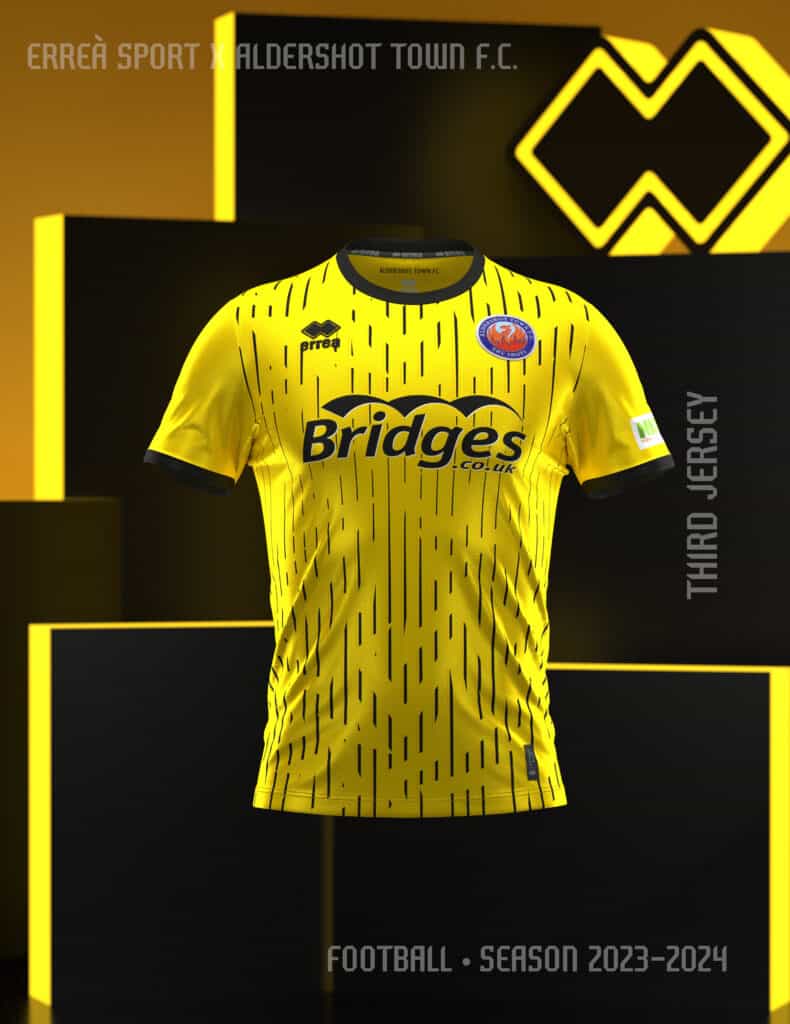 A common detail among all three kits is the reproduction of the club's crest via the outline of the phoenix on the back collar, a symbol of the club's pride in our identity.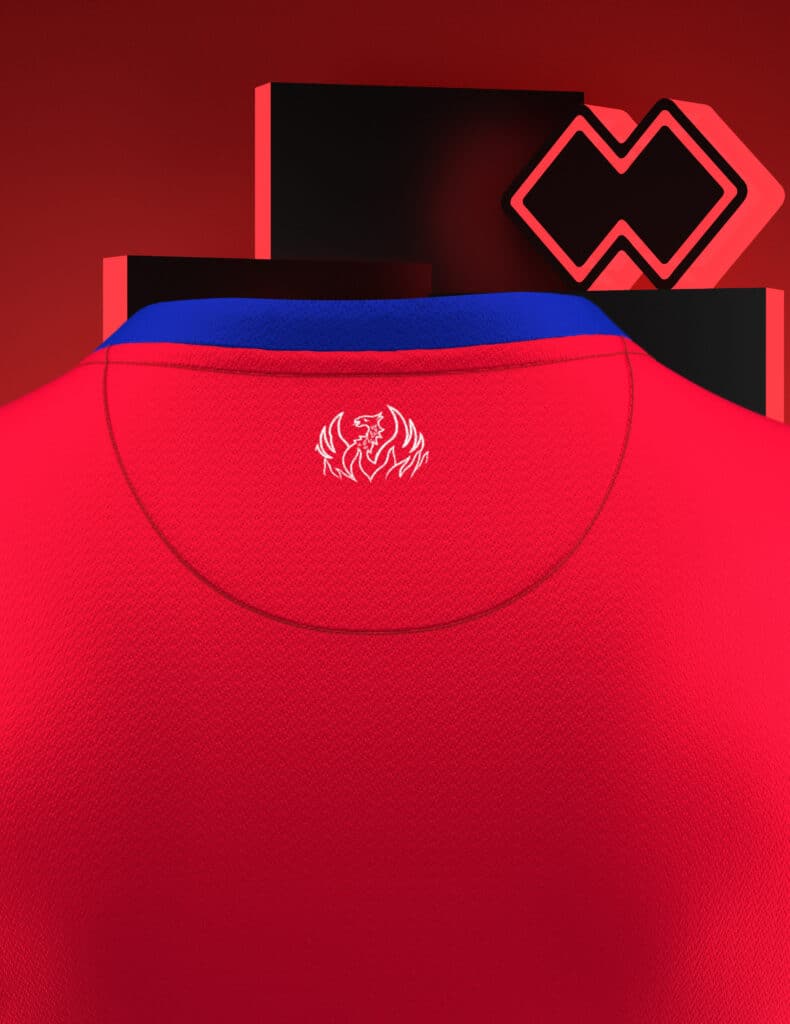 All three shirts are available to pre-order from our online shop and the prices remain the same as last season: £50 – Adults, £40 – Juniors.
Adult sizes are available from Extra Small (XS) to 6 Extra Large (6XL) with junior sizes from 2 Youth Extra Small (2YXS) to Extra Small (XS).
Our distribution partner L4 Teamwear are expecting shirts to arrive in Italy in a couple of weeks time with deliveries expected to arrive at the Club Shop the following week.
The shirt is fully bespoke and sublimated and each shirt will proudly feature Front-Of-Shirt Sponsor Bridges Estate Agents, Back-Of-Shirt Sponsor EBB Paper and Sleeve Sponsor Natta.