Last night (Wednesday 8th December), St Andrew's Garrison Church hosted Aldershot's local Christmas Carol Services.
Outside the church before the carols took place, there was a Christmas Market where a number of stalls were set up, including an Aldershot Town one that had support from the Foundation.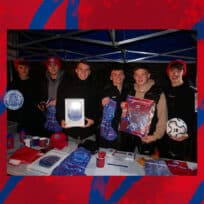 The traditional carols were sung during the service, including performances from local schools Cambridge Primary School and Talavera Junior School, interspersed with a number of readings throughout the evening.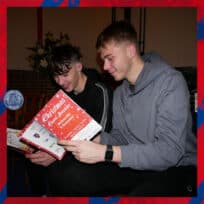 First-Team representatives came in the form of Alfy Whittingham, Alfie Saunders, Tommy Willard, Ryan Hall, Joe Rabbetts, James Gorman and also Head of Football Operations Terry Brown alongside Academy Director Waleed Khan who were also in attendance to show their support for the community.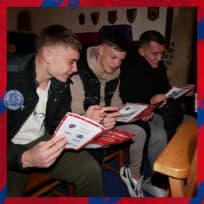 The evening ended with a fireworks display that all who attended were invited to watch as this stunning showing ended what was a brilliant event for who those who came along within the local community.
A big thank you to club sponsors Natta Building Company, Bridges Estate Agents and Charters Peugeot, (alongside others), who supported the evening too and we hope everyone who came had an enjoyable evening.